Drive In Autocentres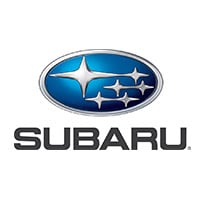 Customer Reviews (9)
Fabulous sales team - Fabulous service department!

Excellent customer care from Drive In Autocentres. It was so nice to be treated as an individual and given all the information I needed to enable me to choose my new car. The sales team are very knowledgeable and friendly. The service team are extremely experienced and able to tell you exactly what they have done and why. I feel very confident in both purchasing vehicles and having my vehicles maintained by this team. Keep up the good work. Handover of my new vehicle was very smooth and efficient - took minimal time and I drove away a very happy customer.

Reply from Drive In Autocentres

on 18 Jul 18

Thank you Teresa, you are too kind, much appreciated. Regards David M

Outstanding service

I recently purchased a car from these guys. I am always weary about buying second hand due to previous experiences. I have to say they have restored my confidence. From the moment I walked in they were courteous and professional. The transaction was quick and efficient. I had a warning light flash up on the dash. They got the car in the same day. They didn't charge me even though it was out of Warranty ! They said "don't worry it was only a simple fix". With this kind of service I don't think I will be using anyone else from now on. I can't recommf this guys enough.

Great Car & brilliant service!!!

I purchased my Renault Clio from Drive In Autocentres & having brought many cars in the past this was by far my best experience. Car is brilliant & all the staff there were great from start to finish. I would recommend them to anyone!

Excellent & very friendly

Excellent quality of cars and service(couldn't have been more helpfull) Would definitely recommend using them and the staff cannot do enough for you either,nothing is to much trouble.

Great car, great staff

Pleasure to deal with. Turned up without an appointment, wasnt a problem, brought the car. Couldn't believe how good it looked when I went to collect it, it was like new! Excellent experience from start to finish!