Johnsons Skoda Birmingham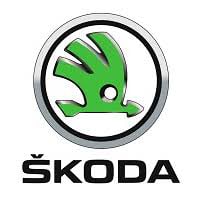 Customer Reviews (14)
Review from

Very satisfied

Johnsons Skoda Birmingham were really helpful and welcoming without being pushy. Nothing was too much trouble.

Review from

Very satisfied

I'd recommend Johnsons Skoda Birmingham to anyone because they listen dont pressure into something you dont want and i can personally say thay are really nice and friendly people to business with many thanks

Review from

Very satisfied

The experience at Johnsons Skoda Birmingham was fantastic because Alex was an informed, intelligent and unpushy salesman, who was interested in satisfying my needs rather than pushing what an ideal customer might like. His approach and personality, above all, would bring me back again. The price and delightfulness of the Octavia helped, too.

Review from

Very satisfied

I was happy with the service at Johnsons Skoda Birmingham because I was greeted promptly on my arrival in a friendly and not pushy way. We didn't initially see what we wanted but Andy pointed us in the right direction and I was enrirely happy with the recommendations he made.

Review from

Very satisfied

I'd endorse Johnsons Skoda Birmingham because the car which I travelled to collecet was exactly what I wanted. I travelled to the UK from Dublin to use this dealership. It is my secobd time using Johnsons Skoda. The staff are extremely helpful and friendly. When the time comes I will travel back to Johnsons Skoda. Thank you to all the staff.