Stratstone Jaguar Land Rover Newcastle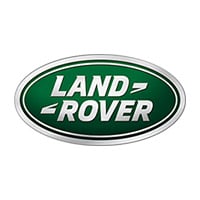 Stratstone Jaguar Land Rover Newcastle
"Specialising in everything Land Rover – whether you're looking to buy or sell, Stratstone have a large collection of Approved used Land Rover with hundreds more local to you with our online Move Me Closer service. Over 70% of our customers rate us 5/5 stars on Trust Pilot and all our used cars are carefully prepared by our trained technicians to our exacting standards."
Services offered
New Vehicles
Used Cars
Servicing
Bodyshop
Fleet
Part Exchange
Warranty
Paint Shop
Finance
MOT
Parts
Insurance
Recovery
Vehicles Wanted
Customer Reviews (7)
Great service

After seeing a vehicle on the internet I contacted Stratstone to arrange a viewing and test drive, I was booked in for 1730 however arrived 30 min early. I only had to wait quafter of an hour for a sales rep to show me around and get the car sorted for a test drive, whilst waiting coffee was offered and the lady on the reception desk was lovely chatty and helpful. J.W the sales man was extremely helpful and happy to answer any questions whilst on test drive. I had a great experience and bought the car there and then. Looking forward to picking it up over the next few days.

Fantastic Experience

From entering the showroom I was treated unbelievably well. Every question was answered with an in-depth explanation. Even though I had no appointment I was allowed to take a test drive there and then with points I wanted to clarify addressed. I've been round numerous dealerships and this has to be the best experience I've ever had in forty years. Well done to the individual involved and the whole team for a very pleasant experience. As for the Range Rover Evoque I drove (not the new one), fantastic, much better than I thought. I drove the latest BMW X3 the day before and the Evoque in my opinion is better inside and out and more comfortable. Can't wait to drive the new model. If it's as good as the old one, I'm having it.

Ignored, does Land Rover not have standards ?

Invisible man Arrived just after 6 on Thurs 11th wanting some information on a 67 plate Disco Sport USE I had seen online. Found it on the forecourt had a good look round the vehicle expecting someone to appear. Decided to go in inside, seen a new model and had a visit inside we were chatting quite loud so as to attract attention as we were the only people there, we seen a guy come out the office look in our direction but disappeared into the workshop we walked further into the showroom seen a woman in the office sitting with her back to us.........guy didn't return so we left !

Dreadful services

Absolutely no customer service would rather drive a further 50 miles to Carlisle a spend my money there.

Invisible Customers

Spent 15 minutes in the garage this afternoon looking at several Evoques and might as well have been invisible. There was no one else in and we weren't even acknowledged by the bored looking receptionist. How do they expect to sell cars. I admit I hate being hassled by sales people but it would have been nice to at least be acknowledged. We left and won't be back. If this is the level of interest at sales level then got help anyone with after sales or servicing needs!