Lexus Ipswich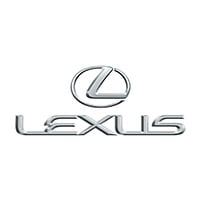 Lexus Ipswich
"Discover your next Lexus from a wide selection of pre-owned, manufacturer approved stock at Lexus Ipswich. From the compact CT, to the revolutionary RX, we have the widest range of luxury Hybrid and petrol vehicles to choose from."
Customer Reviews (8)
Moved back to Lexus cars - Absolutely 5 star

Moved back to Lexus cars after a foray into Kia. The staff at Lexus Ipswich are still incredibly friendly, knowledgeable and happy to work with you on getting the right deal. We could not have been better served on the day in choosing a car, getting the paperwork done, finance sorted and delivery arranged. This was 5-star service at its best from reception, through to sales and finance.

Buying a Lexus from Ipswich branch

Very helpful staff all round, made us feel very welcome. We had a very positive experience and would go there again.

Buying my first Lexus

Superb service and very helpful staff. There was no pressure sales and all questions were dealt with in a very professional manner

A great Experience at the Lexus dealership

We bought our Lexus from the Ipswich Lexus dealership, we personally spoke to a Lexus specialist, he helped us through the entire process of picking out a car suitable for our needs , he was informative and professional without pressuring us, so we were able to make an informed choice, on our own time. We were very happy to find a car that we liked , and Gavin continued helping us, even after the purchase was made, making sure that we were aware of all the details, and answering all our enquires. We also spoke to the manager, when we first picked and later when we purchased the car, he was also great making our experience with the Lexus Ipswich dealership a wonderful one. You can buy your car there with confidence, could not recommend them more.

We could not have had a better service.

The Ipswich Lexus is 84 miles from our home and the whole team, worked together to ensure that the complete transaction took place in the one afternoon, to save us an additional journey.