Ipswich Audi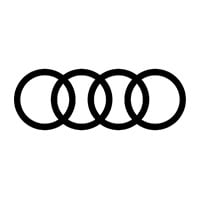 Ipswich Audi
Ipswich Audi is one of three Audi dealerships which are part of the Marriott Motor Group. We are passionate about offering you the service you would expect, and we are happy to go above and beyond. With as an extensive range of Approved Used <http://www.ipswich-audi.co.uk/advanced-search/> cars in Group stock, finding your next Audi should be easy and convenient.
Services offered
Used Vehicle Sales
New Vehicle Sales
Parts
MOT
Servicing
Alarms
Insurance
Warranty
Finance
Vehicles Wanted
Part Exchange
Delivery
Fleet
Body Shop
Paint Shop
Customer Reviews (2)
Excellent Experience

excellent experience

Faulty Brakes on RS5

Last September I got a brand new RS5 on business lease, which was meant to be worth £89,000. I've had problems with the brake pads, just after only doing 2,800 miles and also engine problems. The brakes make a terrible screeching noise when you brake. I have took this car to Audi Ipswich a couple of time's and they confirm that the brake pads have glazed over, which makes that noise. I was told that they are safe, but the police have said different when I got pulled over for the noise coming from the brakes. This is a 68 plate car and I would of thought Audi would sort this out legally, but because I use Audi lots with my business they thought they will pass it off. I was told by the service manager that this is common problem in the RS products and at no point i was told this when I ordered this car. I was also told by service manager at Ipswich Audi if I want to fix this I can pay £3,000 and that the fully service maintenance package doesn't cover faulty brakes.