Yeovil Audi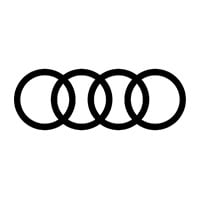 Please ask about the Low Rate Finance Options available on this car. Terms & Conditions apply.
Customer Reviews (2)
Free upgrade to First Class

After 20 years of owning VW Golfs we decided to look at Audi instead. What a difference! It felt like we had been given a free upgrade to first class. The salesman listened attentively when we described what we wanted and instead of pressuring us or going for a hard sell he gave us many options that would more than suit our needs. The end result was that we ended up getting a far better car for less money than if we had gone to VW. The Financial Manager even though not needed in the end still listened to everything we required and came up with some more than suitable options. He also put together a warranty package that was superb. All in all we were treated exceptionally well from the reception desk at the start to driving out of the handover bay at the end. We will definitely visit Yeovil Audi again when it is time for me to replace my car. Until then I will just have to borrow my Wife's stunning Audi!

Avoid Yeovil Audi for approved used

Yeovil Audi is nothing more than an under the arches used car dealer who malingers behind the facade of being an Audi main dealer. Don't expect any security or support from Audi UK for their approved used scheme as they will not enforce their meticulous standards if the dealer states that it's not in their financial interest. I have now resorted to rectifying the faults from my own pocket. If only I could post photos in a review.