Ludlow Motors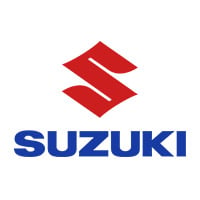 Customer Reviews (5)
Fantastic people in Ludlow motors

Fantastic group of very friendly people. A man named Luke helped us in choosing a car (which we brought) answered all questions that I asked also I wanted a car that my elderly mother would be able to get in and out of with ease, so he was happy to let us try out a few cars. Would defiantly go there again and would highly recommend others to go there too.

Ludow Motors - Great service

Great car, great people, great company. The people who work here are welcoming and friendly. Take you step by step, no pushing and were excellent in getting the car ready to pick up on the agreed date. They went the extra mile to ensure we left with a high standard car.

Vauxhall Adam

I have recently purchased a Vauxhall Adam and the service that was provided by Ashley was very professional aswell as casual. I didn't feel the pressure of buying a car after enquiring about it, as you would at other car dealers. From start to finish I was very impressed with the service that was provided and I would definitely recommend Ludlow Motors even though it is a 4 hour drive to get there! Thanks again!

An enjoyable way to buy a car!

I bought a vehicle from Ludlow Motors last week and was impressed by the service I received. The friendly team of Ella, Luke and Ashley organised my test-drive and finance, and ensured a smooth handover of the car on the day I requested. They deserve extra brownie points for coping with my two young grandsons the day I collected my car! A friendly and efficient company- highly recommended!

Ludlow motors review

Friendly, helpful staff. Good after sales assistance. Made buying my car a very easy process.