JCT600 Volkswagen York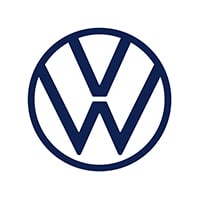 JCT600 Volkswagen York
The JCT600 Volkswagen York showroom has represented Volkswagen since 2005 is open every day of the week, so you are able to call in at your convenience. We are easily accessible from York City Centre, York ring road and the A64. Our showroom displays 10 new cars, including the popular Golf and Polo models, as well as up to 60 approved used Volkswagens, which have been through thorough checks as part of the Das WeltAuto used car program, to ensure your vehicle is in peak condition and you can drive away with complete peace of mind.
Customer Reviews (2)
Excellent Service.

A big thank you to the VW team and especially Cameron Pitt who made the purchasing of my first car such an enjoyable and relaxed experience. I was kept up to date every step of the way and cameron did a super job calming my nerves by answering all my persisting questions. On the day of collection i was so nervous for my first ever solo drive, Cameron hopped in with me to do the test drive route again just to make sure i was calm and safe, i cant thank you enough for that! The care is amazing and the experience was first class. Thank You !

Reply from JCT600 Volkswagen York

on 02 May 19

Thank you for your feedback, it is great to hear that you enjoyed purchasing your first car from us. If we can help further please do not hesitate to get in touch. Thanks, Adam

excellent personal service

called with a warranty based concern that was trivial. greeted in the car park and told where I could park. introduced to manager at the door. handed over to named facilitator. taken out to the vehicle by a named technician. problem fully discussed options outlined. satisfactory conclusion arrived at. couldn`t have done better.