D. M. Keith Skoda York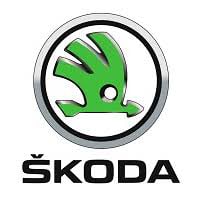 D. M. Keith Skoda York
"The D. M. Keith Group offers vehicles for sale which are sourced through a variety of different supply channels. It is possible that some of these vehicles, whilst showing as a one owner vehicle, may have been registered to a business or vehicle rental company and therefore may have had multiple drivers. All our vehicles less than 7 years old and under 70,000 miles are sold through our manufacturer approved programmes."
Services offered
Used Vehicle Sales
New Vehicle Sales
Parts
MOT
Servicing
Finance
Warranty
Motability
Customer Reviews (391)
Review from

Satisfied

My experience at D M Keith Skoda York was generally good. I like Skodas and find them good reliable cars.

Review from

Very satisfied

I'd recommend D M Keith Skoda York because service was excellent. the team were very prompt with everything. they answered all our questions and when had a problem with email address being taken down wrong which left the paperwork delayed everyone was brilliant at sorting it out and getting it back on track

Review from

Very satisfied

I was pleased with D M Keith Skoda York and would recommend them because I had a good experience when I bought the last vehicle from you and I like the service plan

Review from

Very satisfied

My experience at D M Keith Skoda York was positive because Harry was as helpful, professional and friendly as you could wish a sales person to be. I was also delighted with the car I purchased and the price I paid.

Review from

Satisfied

Price negotiation was difficult and the sales people kept wanting to tell us about the finance even though we had made it very clear we were cash buyers and because it was so necessary it was making me lose the will to live. Also they were really busy all the time, they could maybe do with some more staff available. Other than that, really good.