Stratstone Mini Harrogate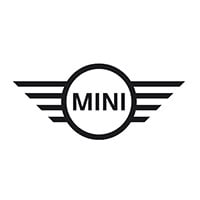 Stratstone Mini Harrogate
"Specialising in everything MINI– whether you're looking to buy or sell, Stratstone have a large collection of Approved used MINI with hundreds more local to you with our online Move Me Closer service. Over 70% of our customers rate us 5/5 stars on Trust Pilot and all our used cars are carefully prepared by our trained technicians to our exacting standards."
Services offered
New Vehicles
Used Cars
Servicing
Bodyshop
Fleet
Part Exchange
Warranty
Paint Shop
Finance
MOT
Parts
Insurance
Recovery
Vehicles Wanted
Customer Reviews (5)
Fantastic customer service!

Great customer service from all involved; Mick in a Sales on Arber on Service. Kept updated with work, great communication and fantastic handover. Seemless tranasaction from start to finish, new car day felt special. Many thanks!!!

Wonderful Service

Serviced my MINI and I cannot fault the service. Arber was wonderful and I went truly above and beyond. I will only take my MINI to Harrogate MINI from now on.

Stressfree friendly staff that make your experienc

The easiest and happiest purchase ive ever done! From the second i arrived on the court i was greeted by happy friendly staff who didn't push me into anything. I felt comfortable and secure from the second we went inside and i was looked after like royalty! Such a warm clean environment inside and even offered hot beverages and biscuits! We dealt with a few different people but even the HOB (I think she was called Georgina) came and made sure we were being well looked after and double checking if we had any questions. My closest dealership wouldn't be Harrogate but the experience was that good and not stressful i will always choose this dealership. I even sent my mother and father to be looked after by the incredible team down there. Again, i heard brilliant feedback from my parents too. Since being involved with Harrogate Stratstone Mini we have been invited to events at the dealership, your looked after for life!

Want bad service? Then, this is the place to go!

**ABSOLUTELY TERRIBLE! ** My advice - go else where. The staff are Incompetent, disorganized and a liar. Couldn't locate the car. Gave me the hard sell on useless insurance. Lied to my face! While other staff stood back. Said nothing. Lady in charge - Can't handle a bad situation, nor take responsibility for her staff or give an apology. CEO of Pendragon, who is responsible for this MINI franchise - I sent him a letter explaining the situation - he didn't want to know. With this sort of behavior from the top, its clear to see their polices on customer service - take the money and run! Car was damaged when I got it.

Incompetent and unethical

We test drove a second hand mini. The clutch was stiff and biting high. They agreed to check it. On checking it agreed to replace it. But the next day a manager called to say the clutch was fine. On collecting the car the clutch was still very stiff. Requested they do a full service and check it but they said it didn't need one. The next day had the car checked at a local garage. They found the clutch was absolutely knackered. Took clutch in to show them and they agreed it was knackered. Couldn't do anything because it wasn't covered by warranty. Stratstone couldn't tell me why they had not been able to tell me the state of the clutch when we asked them. Didn't mind paying for a new clutch but wish they had told us because over time this could have seriously damaged the gearbox of the car. Just glad I got it checked and will be going back. Our advice: Avoid at all cost, look for a more competent and ethical company!