Norwich Audi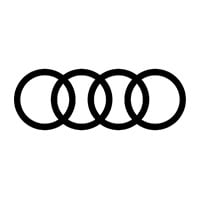 *Buy with confidence from East Anglia's Number One Audi Centre*
Services offered
Used Vehicle Sales
New Vehicle Sales
Part Exchange
Warranty
Insurance
Finance
Part Exchange
Parts
MOT
Servicing
Alarms
Communications
Assurance
Customer Reviews (6)
Great service and Top Deal!

I have recently bought an Audi A5 from Norwich Audi and the service was fantastic! They took the time to go through everything with me and managed to get me a fantastic deal! I could not be happier with the car!

Customer service 0%

On buying the car I had issues with the dealership but we did resolve it before hand over. The car has been back and forth a few times because of bad workmanship. Everytime car was returned the settings on dash display had been altered,and I asked please return car as you found it. They unplugged sat Nav so when I got car back did not work they told me they had not unplugged it?but plug is under glove compartment. Car went in again key failed,returned car with my dashcams unplugged and left sunroof open in carpark thank God it did not rain as interior would have been ruined. But guess what all staff denied opening it sounds familiar. But they did admit not plugging back in dashcams,see it's easy to be honest I have spoken with Norwich Audi had all the appoliges but nothing changed. She admitted they had failed me as a customer and I told her I can no longer trust them with my car which she accepted. When I bought the car they promised me 5 star customer service next dealer 1hour away!

Great dealership.

Just brought my second car from Norwich Audi at the end of July 2018. The service I received, like before was excellent. The sales team where really good at finding me the right car that suited the needs of myself and my family. Was given the time to test drive available demonstrators and get a real feel for the products on offer. Once back in the showroom the time was spent well, looking at deals and offers available, our sales gut really knew his stuff and was soon answering our questions without hesitation, it was really refreshing to see a salesman find the car we wanted not what he wanted to sell us. The whole package offered by Norwich Audi was really professional not to forget the endless cups of coffee, and sweets for the kids. Would highly recommend this dealership for new and used as I've brought both in the last 4 years. Mr Walls

Great customer care

Easy to deal with and all pleasent through the buying process and when I've taken the car back for its yearly service

First Class - Fully recommend!

First class from start to finish. I first decided to get a new car when I set up my own business and needed a stylish, but practical car within a reasonable budget. I sat down with a transaction manager who went through a number of options and found the ideal car within the ideal budget. A year on, and I was in a position to get a slightly upgraded version and again, I sat with the same transaction manager who managed to source me the ideal car and again, within a great budget. I have had my cars serviced regularly by this dealership and always found them competitive in pricing, efficient and always available to book in at short notice. I feel that this dealership really listens to my needs, and I would wholeheartedly recommend anybody looking for their next car to visit this dealership - honest, trustworthy and do what they say they will do . . . all too rare in this industry! Thanks again - 5 star!