Kings Lynn Audi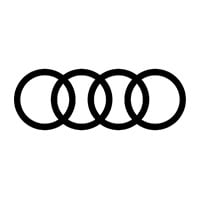 UPTO £3500 FINANCE DEPOSIT CONTRIBUTION ON SELECTED APPROVED CARS UNTIL 31ST AUGUST 2019.
Kings Lynn Audi
"When you are looking for an Approved Used <http://www.kingslynn-audi.co.uk/advanced-search/> Audi the team at Kings Lynn Audi are here to help and ready to answer your motoring needs. We have an extensive range of Approved Used Audi's, and can offer you a test drive at your convenience.<http://www.kingslynn-audi.co.uk/find-us/kings-lynn-audi/825/DealershipDetails.aspx> facilities. Kings Lynn Audi is proud to be part of Marriott Motor Group."
Services offered
Used Vehicle Sales - Parts - Servicing - Insurance - Finance - Vehicles Wanted - Part Exchange - Body Shop - New Vehicle Sales - MOT - Alarms Warranty - Delivery - Fleet - Paint Shop
Customer Reviews (5)
Purchase of Audi A3

Well I Live in York and drive to Kings Lynn and it was worth the 3 hour drive. The service from the whole team was superb. Car was as described and nothing was too much trouble. No hesitation recommending Kings Lynn Audi!

BUYERS BE AWARE!

BUYERS BE AWARE If you believe you may have any problems or issues with the vehicle you purchase or are about to purchase DO NOT buy from this dealer. Our experience has shown that after sales service is very poor. They are unwilling to offer solutions and once they have your money they are no longer interested in being fair and reasonable. Not a good brand representative for Audi.

"EXCELLENT SERVICE AND VERY GOOD EXPERIENCE"

DROVE FOR 4 HOURS TO KINGS LYNN AUDI, I'VE NEVER BEEN DISAPPOINTED, THE CAR IS ALREADY WELL PREPARED AND NICELY CLEAN. TRADE IN MY OLD CAR WITH A GOOD VALUE AND A SMOOTH TRANSACTION. JOSH WHO SERVED ME IS A GREAT GUY AND NOT PUSHY IN PURCHASING THE CAR, VERY HELPFUL ALL THROUGH THE PROCESS, VERY ORGANISED AND VERY PROFESSIONAL. THE SERVICE IS NOTHING TO NONE AND IMPORTANTLY GETTING A GOOD DEAL WITH MY NEW CAR, SO IT'S A WIN WIN SITUATION. HIGHLY RECOMMENDED. 5 STAR SERVICE.

Wouldn't sell car

Not best pleased with Kings Lynn Audi, had been enquiring about their Audi RS3 for around a week with intentions to part exchange my Golf R but unfortunately they couldn't give me a reasonable price (actually very harsh at 17k but that's another story). I had told them I would look to sell it privately. Moving on I was prepared to come and collect the car and called to leave a deposit. The dealership would not take my money as I could not come and see the car within 48 hours and that's the longest they were prepared to hold the vehicle. Living in Central Scotland this wasn't viable. I then told them I would pay for the car in full but again they refused to take my money because I couldn't collect it within 48 hours (I could only collect it the following weekend). I called the dealership before they closed today to be told the car had a deposit on it. I've never had this issue before when buying a car, dealerships have always been happy to take a deposit never mind full payment.

Best Audi dealership for miles

Very welcoming from start to finish, great product knowledge. We have 3 closer Audi dealerships, but bought from Kings Lynn Audi. See you when the service is due!

Reply from Kings Lynn Audi

on 28 Jun 17

Good afternoon Jasmine J, firstly many thanks for your business at Kings Lynn Audi and your positive and appreciated nice comments. We all hope you enjoy your new Audi and have many miles of happy motoring. Hopefully we will see you again in the future to care for your Audi at servicing. kindest regards from all at Kings Lynn Audi.