Johnsons Seat Liverpool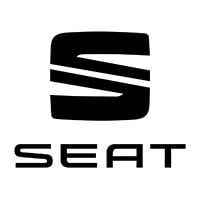 Customer Reviews (15)
Review from

Very satisfied

I was happy with the service at Johnsons SEAT Liverpool because i got the car I was looking for and didn't feel under pressure to buy. The staff were all very friendly + helpful. Richard pooley was our salesperson + he made you feel like a mate as well as a customer.Big thank you to Richard + all at Johnson's seat.

Review from

Very satisfied

I'd endorse Johnsons SEAT Liverpool because they have good knowledgable staff who asked the right questions without the hard sell .

Review from

Very satisfied

The experience at Johnsons SEAT Liverpool was fantastic because apart from a misrepresentation of the vehicle's mileage on the web advertisement, which I am satisfied was a genuine mistake, the negotiation and completion of the transaction was carried out in a pleasant and professional manner.

Review from

Very satisfied

Johnsons SEAT Liverpool were helpful because I received a very professional service from Lee Grayson, who was very helpful, knowledgeable and efficient

Review from

Very satisfied

I'd recommend Johnsons SEAT Liverpool to a friend because Jay was very helpful and explained everything thoroughly and made me feel very comfortable and less anxious about the whole thing. Every option was explained and I felt he supported me through the purchase.