Marshall Nissan Lincoln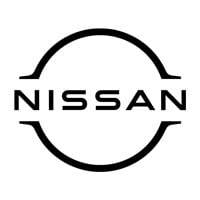 Marshall Nissan Lincoln
Marshall Motor Group is the 7th largest motor dealer group in the UK. The Group operates 101 franchise dealerships representing 23 different brand partners in 26 different counties across England. Our aim is to develop life-long partnerships with our customers, so that we can help you with all your motoring needs and enable you to buy with confidence, safe in the knowledge that you are dealing with a professional and friendly business. Call now to experience for yourself The Marshall Way...
Services offered
Part Exchange Welcome
New Vehicles
Used Vehicles
Finance
Warranty
Insurance
Parts
MOT
Servicing
Accessories
Body Shop
Fleet and Company Cars
Customer Reviews (6)
Sales person great... Maintenance people not so

Bought a used Ford Kuga which is a great car and the sales person Kirsty was lovely. Very helpful, professional and didn't pressure us. However the car wasn't valeted to a very high standard when we got home. The engine bay hadn't been cleaned at all and was full of leafs so I cleaned it myself. It needed a service when we did a test drive which I was told was done but as the washing was half hearted I checked the air filter to see if it had been changed. It hadn't and was obviously quite old by its appearance so I've ordered one myself to change. It's not the end of the world..... But should have been better.

What fantastic customer service

From start to finish in just 9 days from ordering our car until picking it up we have had a second to none customer service. We felt our hand was held through the entire process, email, phone calls and a video showing us our car all ready for us and then to find out the number plate was picked because it was closest to my initials wow! Having been to other garages including other Nissan dealers while looking for a vehicle I would never go anywhere else now. Thank you for a fab experience Lincoln. I am.not allowed to mention our salesmanz name on here but he was an absolute star.

Outstanding customer service

After traipsing around the City looking for our next car, and not even one person coming to speak to us. This place was an oasis! We were greeted warmly, given a coffee and chatted with a lovely lady sales representative about the sort of car we wanted. There was nothing in stock that day that met our needs, but within a few minutes, she found a car that did, in another location. We went for a drive i in another car just to make sure it we liked it and two days later we were driving our beautiful "new" cat. No pressure was shown at any time and no hidden extras jumping out on you where the price was concerned. Just a warm hello from everyone we met, and outstanding customer service. It's still early days, but this car is probably the best car we've ever had - because it's everything we wanted.

Purchase of new Nissan car

This was our first time visiting Lincoln Nissan. Upon our arrival we were greeted by a lovely young lady at reception. We then were introduced to a friendly gentleman from sales. He made us feel at ease straightaway and was not pushy at all but very informative about the car we were interested in and listened to our needs. A very professional, competent but yet not pushy salesperson. I would highly recommend Nissan as we got a great deal and was treated very well.

I would recommend Marshall Nissan Lincoln!

I'd seen a car online but live over 80 miles away. I called to reserve and book an appointment to view the car. After a 2 hour drive we met with Anthony. Really friendly and not pushy at all. On a three year old car there was a few small imperfections, but he said they would touch it all up for us which was great. After a test drive Anthony and Dominic (sales manager) gave us a great deal on buying the car outright with warranty and delivery. I've been searching for weeks and they beat everywhere i'd checked for price. Once it had a full MOT and the work done they arranged delivery to suite us! I would recommend Marshall Nissan Lincoln!