Stoneacre Grantham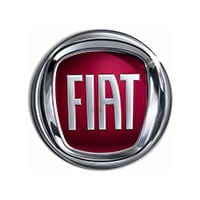 The area's leading used car centre. Ask about our Lifeline Guarantee. Call Today!
Stoneacre Grantham
"Founded in 1994, Stoneacre is a family-owned business and one of the UK's fastest growing car dealers. With 50 dealerships nationwide, Stoneacre offers an amazing range of over 6000 new and used cars, from leading manufacturers such as Ford, Mazda, Vauxhall, Jeep, Suzuki, Fiat, Peugeot, Citroen, and more. Over 2,000 colleagues share our commitment to complete customer satisfaction, delivered through high-quality service and affordable prices. No wonder we're Europe's largest Suzuki dealer and one of the UK's largest Fiat dealers. Find out what makes us so special. Visit your nearest branch today"
Services offered
Used Vehicle Sales
New Vehicle Sales
Parts
MOT
Servicing
Alarms
Insurance
Warranty
Finance
Accessories
Fleet
Vehicles Wanted
Motability
Part Exchange
Delivery
Body Shop
Paint Shop
Customer Reviews (116)
Review from

Very satisfied

I'd suggest Stoneacre Grantham to a friend because i had a good experience and the person who helped me all the way through was called Daniel and he is a good sales person. He hwlped me buy my car with a good deal.

Review from

Very satisfied

I'd definitely recommend Stoneacre Grantham to friends and family because all the staff including josh and manager. Very helpful and appreciated that we had a bby with us. Very welcoming and helpful, couldn't have asked for more really. Very happy with my car to date no problems. Would use them again and recommend to friends. Well done Grantham and josh and stand in manager can't remember your name but both of them were great. Thanks again

Review from

Very satisfied

The experience at Stoneacre Grantham was fantastic because of the attentive sales person

Review from

Dissatisfied

I would not recommend Stoneacre Grantham because I was sold a car and then received a phone call a few days later to say it needed work doing to it so they said they wouldn't be able to give me the car as it would cost too much to fix. Considering I had already paid for the car and there was an agreement in place that it would be given a full MOT and valet and be made roadworthy I find it very disappointing to then be told I would be given a refund instead of the vehicle in the condition agreed.

Review from

Very satisfied

I would not recommend Stoneacre Grantham because they keep calling me mrs instead of miss. Also my passenger seatbelt had tissue down it which you was unable to see without a torch which caused problems as the seatbelt would not fasten causing the alarm to go off therefore i had to take the car to get fixed at grays in warwick.