Duckworth Jaguar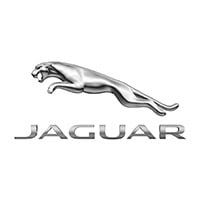 Duckworth Jaguar
Here at Duckworth Jaguar we pride ourselves in exceeding customer expectations maintaining a high level of customer satisfaction and helping you, the customer, share the passion of the Jaguar brand experience and adventure. We are committed to supporting all of your Jaguar needs. From purchasing to servicing, we have a dedicated team of specifically trained staff ready to help. Our Sales team at our branches are professionally trained in all areas of the Jaguar product range and ancillary services. Their wealth of knowledge is second to none and they pride themselves in exceeding your expectations. We would be delighted to welcome you into our brand new purpose built premises.
Customer Reviews (5)
Jaguar E Pace

I bought an e pace from Duckworth Jaguar, The service was efficient and fair, without being pushy! It took me a while to decide but I'm delighted with my new car .

New Jag. XE from Duckworths of Boston, Lincs.

Staff @ Duckworth could not have worked any harder to make buying a car better, Excellent deal on price, always ringing when he said he would, and a beautiful car! (and a free hat!)

Quality modern and relaxed Dealership

Great service and relaxed modern atmosphere to purchase a car.

Great Service Levels

Wonderful sales experience. Sales helped me purchase vehicle in hour. Delivery two days later. Great service and treated me like a premium customer. Forego leave to allow me specific date of collection. Beyond just doing a job.

inflexible

car I went to see would not start (flat battery) But Duckworth would not agree to install a brand new battery...unreasonable? didn't buy it

Reply from Duckworth Jaguar

on 04 Mar

Thank you for you feedback. I am sorry that we could not meet your expectation on this occasion, if we can be of further assistance please do not hesitate in contacting directly.