Johnsons Seat Preston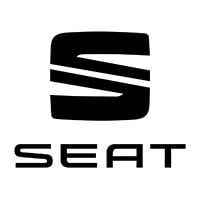 Johnsons Seat Preston
When you're looking to buy a used car, you need to be sure it's passed one of the industry's most rigorous multi-point safety checks. Rest assured, all SEATs have done just that. In fact, many independent motoring publications have recognised the award-winning SEAT programme as the best customer confidence programme available. So you can be sure that it is indeed Powered By Trust.
Customer Reviews (20)
Review from

Very satisfied

Dominic was very thorough, friendly and helpful. We are really pleased with our new car. Thank you

Review from

Very satisfied

I was pleased with Johnsons SEAT Preston and would recommend them because they were professional and not doing a hard sell ,listen to what the customer needed and delivered the vehicle on time at short notice

Review from

Satisfied

I'd suggest Johnsons SEAT Preston to a friend because it was quick and easy to trade my old car in for my new one

Review from

Very satisfied

I was happy with the service at Johnsons SEAT Preston because Dominick, my sales rep, was more then helpful throughout this whole process. It was my first car so I wasn't the most knowledgeable but he guided me through it and helped in every way he could

Review from

Very satisfied

The experience at Johnsons SEAT Preston was good because the salesman was very friendly and helpful with no pressure to buy. Highly satisfied with the whole experience.