Lipscomb Fiat Canterbury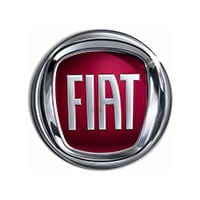 Services offered
Used Vehicle Sales
New Vehicle Sales
Parts
MOT
Servicing
Alarms
Insurance
Warranty
Finance
Rental
Motability
Accessories
Vehicles Wanted
Communications
Part Exchange
Delivery
Recovery
Fleet
Body Shop
Paint Shop
Customer Reviews (2)
Excellent

Always been very good I have bough 5 cars from them and always got good service and a good deal. It's also nice the dealer is on their own site rather than conglomerated with all the others adds to the personal and friendly feel.

Kind words could have avoided this.

I have purchased four Fiats from Lipscomb over the last few years and would say up until now have not had a problem. The service is excellent and would thoroughly recommend them. I had a problem when it came to change my last 500L because unfortunately the salesman did not check his computer sufficiently, that was an unfortunate mistake which can be forgiven. The following week this person was on holiday so I had to communicate with the sales director who went out of his way to push me into the former mistake. I held my ground and insisted that I did not want the deal that they now proposed to which the sales director patronised me. I then said I would cancel the order and go elsewhere. It is now 14 days later and I still await the return of my deposit. I have since purchased another car from Caffyns who it would seem treat their clients in a much more professional way. Thank you Caffyns. I hope one day to receive my small deposit back from Lipscomb.