Watford Audi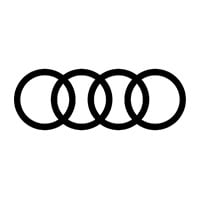 Customer Reviews (4)
Advertising sold cars!

Saw a car on the website was the first person I ring up about it and it was already sold. Why bother advertising it only to let customers down?

Amazing place

Amazing staff at Watford Audi they helped me throughout everything will be coming back here again.

Untrustworthy - go elsewhere

Incompetent is the word I would choose - or at least the sales people I dealt with were. Allegedly each used vehicle goes through a 145 point check, however he S8 I test drove certainly hadn't! The sales person could not find out what work was due to be done to it so could not, apparently, give me a 'best' price for the car at the time, promising to call me back on the Monday. After a week of chasing them by email, I decided to call on the phone, only to be told that the car I was interested in had been sold the previous day. Incompetent and untrustworthy - don't use them.

Test drove a sold car!

Booked test drive late on Saturday afternoon for opening time on Sunday. Inspected and test drove the car on Sunday, sat down at salesman desk about to purchase when he then tells us the car has been sold. Absolutely disgusting customer service. I would not recommend this garage.