Watford Audi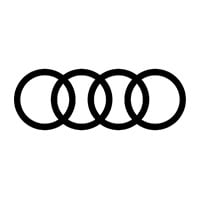 Customer Reviews (9)
Great experience

Very helpful staff and kept me informed and updated during the whole process as I didn't live locally. The salesman was great and answered all my questions and was very helpful.

Terrible service

Terrible service after a week of no responding to email been told car is sold AVOID

Refreshingly helpful & an enjoyable experience.

The vehicle was exactly as described, & the staff were knowledgeable, helpful & proactive, which made the whole process simple & a pleasure.

Awful dealership, poor customer services

recently put my car in for brake pads, told as usual that needed discs as well as brake fluid change so decided to have it done this time.. Price went from about £450 for the pads to £1400 for all the work. Got a call from Sammie 2 hours later expecting her to say the car was ready, however this was not the case... The technician had broken a calliper while carrying out the work so they had to charge me an extra £900 for a new calliper that was unusable due to the technicians incompetence. . They said i could have the car back without it as long as i signed a disclaimer incase i killed myself!!!!! Eventually gave me 10% discount but would not accept responsibility for their actions.... Beware inferior technician called Robert A. , and service advisor Sammie G. along with their manager Simon who has the personal skills of a sloth. save yourself some money and stress and Steer clear of this lot..

Poor customer service from manager

Very unhappy with the management customer service at Watford Audi. Not happy that it took 10 months and six visits to repair what must only have been a manufacturing fault to the soft top (car less than 3 years old). Then in doing this repair, they managed to reattach the seat belt with a twist. However this WAS the fault of Audi Watford, for which they offered me a £15 discount on my upcoming MOT, which I said was not good enough! Manager has not even bothered to contact me directly throughout the entire process, only responding once to my complaint to Head Office. Very disappointed with customer service from management. Individual staff, especially Do An couldn't do enough to help but it was out of her control.