Palmers Jeep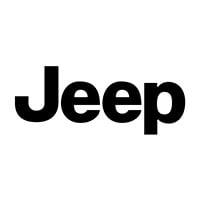 Palmers Jeep
At Palmers we're committed to delivering to our clients class-leading vehicles, innovative ideas and environmental awareness. From our highly competitive finance plans on our stylish vehicles, to our exemplary customer service, we're ready to handle all your requirements.
Customer Reviews (9)
5* Dealership. Professional but friendly.

I Called Palmers to discuss a car they had advertised, it was very late in the day but i was offered to reserve the vehicle for 48 hrs on a refundable deposit. I went to Palmers the next day unnanounced and to be fair the welcoming they provided was excellent. I was shown the vehicle and left to view at my leisure. After that i was offered a test drive. The car was presented very well and was exactly what id hoped for. I part exchanged a vehicle and Palmers did all the things i asked. Im now the proud owner of a 2013 Jeep Grand Cherokee and would certainly rate my experience as a great one. Thank you to the Palmers team for making the buying experience a pleasant one.

Palmers Jeep experience

I walked in a the receptionist was attentive. I then dealt with an experienced Senior Sales man and he was friendly and informative. He let me do a test drive on my own, which I was pleasantly surprised about. I only intended to have a look around the Renegade and maybe do a test drive. But with his easy manner, I thought why not. He made it easy and now I'm a proud owner of a Jeep Renegade. I can't stop smiling ¿

Service and trade in

I had my car recently serviced here and it took them 8 hours! I'm not a service expert but i really was not aware it took that long, but when you ring the dealership 4 times to find out the time on it and each time be told they'll ring you back in half an hour they do not! It gets a little frustrating! I collect my car at LAST and my seats not working, to then be asked was it working in the first place?? When this person goes to tell the service guy all i can here is them mimicking everything i said! Thank fully he gets it working! I would like to trade my car in early but at this moment in time, i think i will go somewhere else because of the reasons above. Bur the biggest one of is the fact you've offered £13,000 ish for a 2015 car that only has 9500 on the clock!! Reading some of these reviews on here and elsewhere it really sums up what i've noticed myself. People are buying Expensive cars of you. Even the replies are awful!

A Happy Customer !

Great experience the first time so have just bought my second Jeep through them, even though they are not our local dealership. PALMERS are friendly and professional.

A pleasure

Very helpful, no pressure, knowledgeable and polite. I did buy and p/x through them, no hassle at all. Car valeted after return from warranty work. Would recommend.