Hatfield SEAT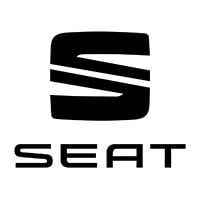 Hatfield SEAT
Welcome to Hatfield Seat
Services offered
Used Vehicle Sales
New Vehicle Sales
Insurance
Rental
Motability
Customer Reviews (52)
Review from

Very satisfied

I'd recommend Hatfield SEAT because the whole process was effortless from arranging the test drive to purchasing the vehicle. They made an effort to ensure I was getting the right car for my needs and budget and were not pushy at any point. Just friendly, patient and helpful. A really good experience overall.

Review from

Very satisfied

The staff at Hatfield SEAT were great because they made sure they had all my requirements were noted. As well as this they made sure they explained all the options available and did not push me at all in my decision making. They were very friendly and approachable and I would definitely be back again!

Review from

Very satisfied

I purchased my new Arona from the Hatfield branch and had the best experience ever in a dealership. Chris Cuffly that dealt with my sale was an A* sales guys. I didn't feel pressured in to anything, he took time to explain everything to me making sure I understood each section and the T&Cs.Sales people can be pushy and not very welcoming or friendly! This brach was the exact opposite, I felt comfortable and confident when purchasing. My first ever car purchase and such a wonderful experience :)

Review from

Very satisfied

Hatfield SEAT were fantastic because Maciek was very helpful and professional and the car is great! Thank you

Review from

Very satisfied

I'd definitely recommend Hatfield SEAT because I bought my car over the phone and it it was exactly as described.