Winchester Motor Company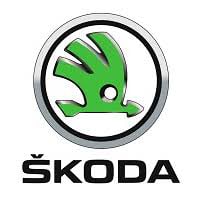 Customer Reviews (7)
Good experience

Very polite, efficient, friendly yet puposeful....all round happy to do business with them and will continue to do so as and when needed

Another satisfied customer

Helpful staff who listened to what I wanted, found it for me, happy to support test drive, put a good deal together for me and helped me through the whole process. Actually felt my business was wanted and that they cared that I got the car I was after - altogether positive experience. And I'm pleased with the car I bought!

Servicing history only on Skoda computers not good

The first car that I purchased had issues with the computer record of the servicing history. As this meant the service history was unprovable I was not happy to keep the car so I took it back within 30 days and they gave me another car of very similar spec. I did have to pay another £300 ish for another servicing agreement. I am happy with the car but Skoda only recording servicing history on their computers is annoying, I would have preferred a log-book of some sort as this locks me in to having to use Skoda for the rest of the time I keep the car.

Reply from Winchester Motor Company

on 08 Feb 18

Happy we were able to swap the vehicle for you. Service histories can be printed off the Skoda system if you'd like a physical copy. Let us know if you need any more help.

Good Ambassador forSkoda

Excellent salesperson. Pleasant and straightforward to deal with. I was impressed!

Excellent service

Professional service made me the customer feel important and valued. Clear step by step guidance through every stage of the process.