Winchester Motor Company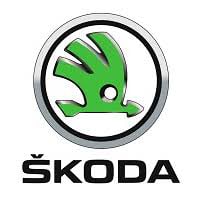 Customer Reviews (11)
Quick, Easy and Professional.

Saw the car on autotrader, rang the garage, and when I explained my situation, the salesperson emailed me a video, which he took the time to record, explaining the cars features as he filmed. I travelled down on the train to collect, 2 days later, and when I arrived, I was offered refreshments. The car was waiting as promised, valeted and mechanically checked over. Paperwork was all ready, and set out, and the Salesperson, talked me through the process quickly and efficiently, I was in and out, well within an hour, and drove away a happy man. Highly recommend Winchester Motor Company.

Good service for a good product

Attentive and helful service from the staff. Good humour also. No hard-sell. And they are selling a good product - Skodas & VWs.

Excellent Dealership

Great service. Was given all relevant info and time to make the purchase. Personal video created, was treated with VIP service.

Good experience

Very polite, efficient, friendly yet puposeful....all round happy to do business with them and will continue to do so as and when needed

Another satisfied customer

Helpful staff who listened to what I wanted, found it for me, happy to support test drive, put a good deal together for me and helped me through the whole process. Actually felt my business was wanted and that they cared that I got the car I was after - altogether positive experience. And I'm pleased with the car I bought!