Henrys For Honda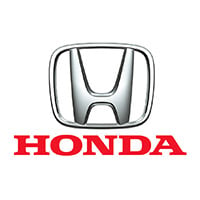 Henrys For Honda
Come and enjoy the best that Honda has to offer at our award winning dealership. Whatever you are looking for our, friendly and experienced staff are here to help.
Services offered
Used vehicle sales
New vehicle sales
Parts
MOT
Servicing
Alarms
Finance
Part Exchange
Warranty
Motability
Customer Reviews (37)
Good people to deal with.

Bought a 4-yr old Civic from Fraser in the sales team. Good guy - straightforward and easy to deal with. Car is one private owner, low mileage, and full dealer history. As it was coming up for it's 4th service and MOT, this was done just prior to me collecting it. Also came with a comprehensive Honda warranty & breakdown cover. I could have saved a couple of hundred pounds buying at the other 'big-name Scottish dealership', but getting the car from Henrys meant that I got one with the right history, properly prepared, and with a quality manufacturer-backed warranty. Very happy with my purchase and would recommend Henrys Honda to anyone. This was my first purchase with them, and we'll probably be back next Spring when my partner is looking to change her car.

The experience of dealing with Henry's is a must.

From my first enquiry till I had a test drive and collected my new car the service was friendly but professional, helpful and interested in me the customer I would certainly go to them again and recommend them highly to others. They describe themselves as a 'family business' and made me feel at home as one of the family.

Great customer careand service

Excellent from start to finish. Courteous, friendly and helpful.

A Positive Experience

A friendly, thorough and professional experience. There was a lot of admin to be completed but the salesman was really helpful and efficient. Everything was explained clearly and the staff were really helpful.

Budget tyres budget service

Held off doing a review as I hoped things would be better, the honest truth it was a shambles , the cheapest tyres on the market were fitted to a seemingly manufacturer approved car and only changed after a horrible conversation with dealer principle Bought the car at the end of the month and was told it was "manic" and tyres were just "flung" on not my words but garages. They valeted car and "forgot" to clean wheels or inside doors, after three requests car dropped off again last night still not cleaned despite a claim from Honda that your car will be washed and polished. I like my car but dealership truly lacking

Reply from Henrys For Honda

on 06 Feb

I am very sorry you feel this way but we have not hidden from any of your complaints and have offered to refund all of your money on several occasions . We try our best to keep every customer happy but sometimes it is not possible .