Caffyns Volkswagen Brighton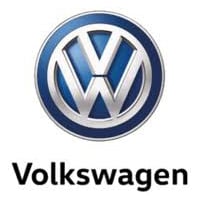 Services offered
New Vehicles
Used Vehicles
Fleet and Company Cars
Body Shop
Part Exchange Welcome
Servicing
MOT
Customer Reviews (38)
Review from

Very satisfied

I'd recommend Volkswagen Brighton to a friend because I had an excellent service from Lance Avery, he was absolutely brilliant, had all the answers and was a great sales representative.

Review from

Very satisfied

Volkswagen Brighton were great because very helpful

Review from

Very satisfied

I would recommend Volkswagen Brighton to friends and family because Lance was extremely helpful and attentive, we have purchased from them before and on both occasions have had very good service.

Review from

Very satisfied

With a shared an interest in the Vengaboys, I hit off straight away with Lance " Sales Warrior " as he told me he is known in the dealership. He is always dancing whether standing up or sitting down and i see why he became Hassocks Village Fete 2015 Disco Champion. His dancing really adds to the buying experience and i feel that I now need dance to be part of buying any new car, maybe add singing and gender cat costumes for a total experience.

Review from

Very satisfied

I was pleased with Volkswagen Brighton and would recommend them because from start to finish they helped me to find the car that I was looking for. I felt very confident with the Sales Man's help and expertise. He went above and beyond with his level or service.