Hendy Land Rover - Christchurch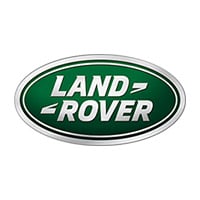 Hendy Land Rover - Christchurch
Hendy JLR Christchurch, located on 21 Baily Drive, offers a wide variety of new and Approved Used models to suit your needs- from the dynamic and responsive Range Rove Sport to our extremely versatile Land Rover Discovery. Our friendly team of experts are on hand to make sure the buying process is as straightforward as possible to ensure you drive away in the perfect model for you.
Customer Reviews (21)
Review from

Dissatisfied

My experience at Hendy Land Rover Christchurch could have been better because the vehicle was ill prepared, their communication was very poor, deadlines on delivery were missed, when delivered had to be immediately returned and it took several weeks from payment to delivery!

Review from

Very satisfied

Wesley Cook and Russell Corless were both very helpful, personable people who made buying our car a great experience. The 'reveal' and flowers were a nice touch too for someone who only ever buys a used car - it made it a fun and special experience! It's also very useful to go through the car and it's main functions, set up the phone and radio and sort out the tax. Thanks again, Ellie Dewsbury

Review from

Very satisfied

Westover Land Rover Christchurch staff were good because .helpful for a distance purchase

Review from

Very satisfied

Westover Land Rover Christchurch were great because first class service

Review from

Very satisfied

I'd definitely recommend Westover Land Rover Christchurch to friends and family because they deal with, sell and service a high quality product from Land Rover.