Quay Auto Centre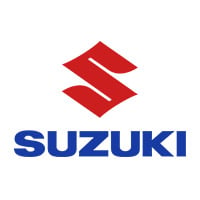 Quay Auto Centre
Welcome to Quay Garage, Quay Auto Centre, Quay Autos or just plain Quay! Yes, those are all the names by which we have been known and still are known today after nearly 100 years of trading in the market town of Kingsbridge, South Devon.
Services offered
Used Vehicle Sales, New Vehicle Sales, Parts, M.O.T, Servicing, Finance, Accessories, Part Exchange, Warranty, Delivery
Customer Reviews (18)
Happy customer

Test drive process was easy and efficient, sales staff gave me informative information, I appreciated that there was no power selling and I did not feel pressured in any way. When I purchased the car it was just as simple, most of the information was sorted out through a phone call and a couple of emails, the service provided not only in the selling and part exchange was excellent and I am sure I will find the aftercare just as professional. I am beyond pleased with the car and service I was provided and would not hesitate to return or recommend them.

A local garage with excellent service.

After purchasing a car from Quay Garage a problem arose a few months after which was dealt with very efficiently by the garage. A member of their team immediately came to look at the vehicle at the weekend despite not being a mechanic. He couldn't help at the time but promised to get onto the matter the following week and duly sorted the problem out under the warranty. I was kept fully informed of what was happening at all times and was very impressed by the fact that updates were made when promised. I received a very efficient and personal service and was very thankful to have purchased the car from a local garage.

Buying a Suzuki from Quay

Helpful but not pushy meeting with salesman. Car prepared and collected on time.

Excellent service & communication

We recently purchased a car from Quay Auto Centre and could not have asked for better communication or better service. We bought the car on Ebay and, despite our reservations about not seeing the car first and living some 300 miles away from the business, found the purchase seamless. We found everyone to be of the greatest assistance. They arranged to have the car serviced & valeted for us and were even able to arrange transport for our car right to our door! We would highly recommend Quay Auto Centre to anyone wishing to buy a new or used car! We are more than happy with our Suzuki Swift Sport! It's a dream to drive and was in tip top condition!! Fantastic!! Thank you very much to all concerned!!

Review of recent purchass

Very friendly and helpful to deal with. Mark went out of his way to explain procedures and answer any questions i may have had.