Otter Vale Motor Services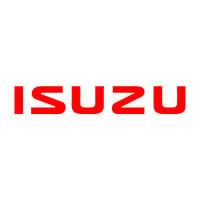 Otter Vale Motor Services
We Simplify The Buying, Selling And Ownership Of Motor Vehicles.Sales, Servicing, MOTs, Cars Bought For Cash. Find It All At Otter Vale Motor Services. Please Call For More Details.
Services offered
Used Vehicle Sales* HPI Reports* WarrantiesFinance* Part Exchange* Private Sales* Cars Bought For Cash* MOTs* Servicing Repairs* Tyres & Tracking
Customer Reviews (9)
First class friendly service

Good selection of vehicles and a friendly, no pressure service from viewing and test drive through to hand-over. Very happy all round.

Highly Recommended Dealership.

I recently purchased a 2014 Nissan Qashqai from Otter Vale Motor Services. I am an NHS key worker and being able to arrange a time to safely see a vehicle whilst following strict social distancing measures was important. James and his staff couldn't have been more helpful or professional and were perfectly happy to answer any questions regarding the car and were even kind enough to make a video of the car outside and inside so I could make an informed decision before arranging a viewing. I'm really pleased with my Qashqai, it was a good price, great service from the staff and I would definitely recommend Otter Vale Motor Services to anyone looking for a vehicle.

Absolutely brilliant

I happened to drive past OVMS and noticed that they had a stunning RS4 for sale, sadly this car was reserved, and later sold. I got speaking to James the owner, I said I was looking for a new car, and being super picky didn't expect him to have what I wanted in stock, He advised me that his stock was varied and ever changing. He also said that if there was something in particular I was looking for he could source it for me. I then proceeded to give him a car, and a list of must have options, a choice of two colours, and a very specific age and mileage limit! Thinking that I had no chance of hearing from them again, James proceeded to not only source some vehicles which met ALL of my demands, he kept me incredibly well informed along the way. If you need a new car I cannot recommend OVMS enough, I have dealt with a lot of dealers, but James and his guys have been the nicest and most professional people ever! Thanks guys for your brilliant service, the car is awesome.. I love it!

Reply from Otter Vale Motor Services

on 27 Mar

Hi Paul Thank you for your kind words. It was an absolute pleasure to speak with you and to help you find your perfect car. We know that purchasing a vehicle can be a stressful process and we hope that our many years of experience can be of benefit to our amazing customers. We would love to welcome you back for any future needs, even if its just for a cup of coffee and chat. Enjoy your beautiful new car and we hope to welcome you back soon. James and the OV team.

Don't make the same mistake.

I telephoned Otter Vale Motor Services and arranged to Test drive a car. When I arrived the salesperson was driving the car onto the Forecourt. The owner explained it was to 'warm up' cars before a Test drive. I took the car for a Test drive, I was told the weather was bad, low cloud, and the Test drive could be no longer than 10 minutes. I was asked for £495 to reserve the car. I paid the Deposit. I spoke to my Insurance company the quote to insure the car was excessive. I explained to Otter Vale Motor Services I did not want to proceed to buy the car. I asked for a refund of my Deposit. The Owner refused. I was not informed at any time by Otter Vale Motor Services either verbal or in writing that the Deposit was Non-Refundable.

Reply from Otter Vale Motor Services

on 10 Feb

Dear Mr B I am sorry you have been dissatisfied with the service you have received from Otter Vale Motor Services, as a local family run business we pride ourselves in our transparency and customer care. Although I do understand and sympathise with your frustration the issue of not being able to get insurance on the vehicle is something that I am sure you appreciate, is outside of Otter Vale Motors control and not a reflection of the vehicle not being as described or faulty. By leaving a deposit you removed the opportunity for anyone else to purchase the vehicle, and subsequently we weren't able to sell the BMW through no fault of our own. This is the reason the deposit is not refundable. We would have been happy to discuss this further with you had you wished and explained in further detail as I have above, but I hope this helps to explain our position. We are of course happy to speak to you further if you wish so please don't hesitate to contact us. Kind Regards, Otter Vale

Quick & painless

Bought a 12 year old Toyota Yaris at the beginning of February. So far has proved to be a smashing little car. Full service history, spotless inside and out. The experience was efficient and easy, all the staff were really friendly and welcoming (down to the family dog keeping my little boy entertained whilst we discussed the car). Whilst they were not flexible on price, they did provide us with a full service and had a small windscreen chip plugged at no additional cost. New MOT was carried out as promised and car ready to collect as soon as I needed it. I hope not to have to buy another car again soon but if I did I would definitely give this dealer another try.