Porsche Centre Kendal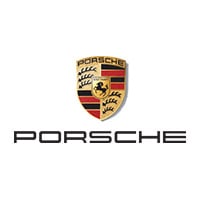 Porsche Centre Kendal
Porsche Centre Kendal has heritage of over 60 years with Porsche having been a Centre since 1957, this gives our team a wealth of Porsche knowledge. We are a family run Centre which prides itself on providing excellent customer service, making every customer part of ours and Porsche's extended family. Whether you're looking for your first Porsche or your latest, we have a range of Approved and New model's available with varying specifications and prices. To see all latest additions to our Porsche Approved Selection pay a visit to our website www.porschekendal.co.uk/approved-pre-owned-cars and also follow our Facebook, Instagram and YouTube channels by searching Porsche Centre Kendal.To enquire on any car please call our Sales Team on 01539724331 or email info@porschekendal.co.uk
Services offered
New car sales
Approved used car sales
Owner Service
National Service Menu Pricing
Porsche Financial Services
Porsche Insurance
Porsche Centre Approved Body Repair
N-rated Tyre Fitment
Customer Reviews (10)
First 911 purchase.

Car was as described, with excellent photos. The deal was handled courteously and professionally . Very satisfied and would recommend this dealership .

buying a Porsche Macan

an all round superb experience from a totally professional team of people, all excellent at what they do, from the receptionist down to the sales people, all aspects of buying, and selling are taken care of, giving you peace of mind and confidence when you are in discussion with the team, this is the second car we have brought from Porsche Kendal, and I wont be going to another garage, a superb experience, and one I will make again

Porsche 718 Boxter S

I had spoken with two Jaguar dealerships and a couple of independent garages this week but my wife an I agree the service from Porsche Kendal was in a different league. Seamless from start to finish. It's a small dealership, the staff are very friendly and knowledgable and I cannot think of a better part of the country to test drive a Porsche. I will definitely go back for a service and to buy my next Porsche. Also, really enjoying the car!

Cayman S 981 purchase

As I live ~300 miles from Kendal I bought my new Cayman over the phone and via a video presentation. The team could not have been more accommodating. The video, which showed every aspect of the car was excellent. As was the handling the negotiations. I paid a deposit over the phone and then two BACS transfers to complete the deal. When I arrived the Caman was exactly as described. The test drive took place on one of the best test drive routes I have ever come across. Open demanding roads, great visibility, overtaking opportunities and stunning views. All in all you would be hard pressed to find a better Porsche buying experience.

New Car Pick Up

A painless experience when picking up new car. Staff were courteous and very helpful and everything ran smoothly.