Sinclair Van Centre (Swansea)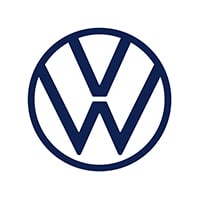 Customer Reviews (83)
Review from

Very satisfied

I was very impressed with the service I received from the Sinclair Van Centre in Swansea and from their sales rep, Ashleigh McKavett who went out of his way to send me a video of the vehicle I was interested in, within minutes of my phone enquiry and also answered my numerous questions. This is the second vehicle I have purchased from them and I would have no hesitation in recommending them to anyone

Review from

Dissatisfied

My experience at Sinclair Van Centre Swansea could have been better because we had to wait over 2 weeks for vehicle to be ready for collection after purchasing, apparently due to workshop being 70 hrs behind. Still awaiting accessories(purchased with vehicle, seat covers, side rails, also wheel trim fell out within 24 hrs, ) Despite ringing and emaiking and leaving contact defail, salesman not returning calls.

Review from

Very dissatisfied

The biggest bunch of liers I've ever dealt with and the vehicle was an absolute disgrace so I send it back.

Review from

Dissatisfied

I would not recommend Sinclair Van Centre Swansea because there was confusion concerning minor repairs to the bodywork and I was under the impression that the cambelt would be changed at Sinclair expense. These issues have been discussed with Sinclair but I remain unhappy with the result. As to the vehicle cleanliness after a few days I saw moisture weeping from under the floor liner and after removing found the floor to be wet and gritty with builders sand.

Review from

Very satisfied

The experience at Sinclair Van Centre Swansea was good bbecause there was no pressure, no rushing with deadlines, just a real pleasure to deal with!!