Mitchell Skoda (Chester)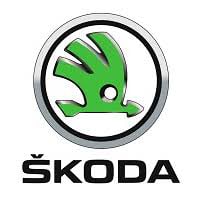 UK'S LARGEST SKODA DEALER. 300 USED CARS ON SITE, ALL MAKES. FRESH STOCK ARRIVING DAILY
Customer Reviews (2)
Excellent customer service

No pressure, just excellent and knowledgable customer service. I was given the keys togofor a test drive. Once I decided to buy and because the car could not be prepared to their standards in the two days I was in the area, it was delivered form Chester to my home in Staffordshire. I am delighted with the car and the service I received. I would recommend this dealer to anyone looking for a used Skoda.

Best car purchase experience we've had

Buying a car can be a daunting experience but we had such a pleasant experience at Mitchell Skoda. Such a happy atmosphere and the staff could not have been more helpful, especially the lovely lady who saw us through from a short list, to an inspection to a test drive. In a couple of hours we'd made a decision and couldn't be happier. Very professional, high standards, excellent customer service. Would recommend to anyone.