Stoneacre Peterborough (Newark Rd)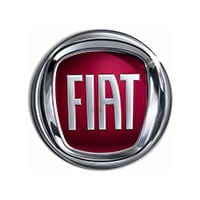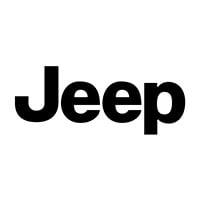 Stoneacre Peterborough (Newark Rd)
Founded in 1994, Stoneacre is a family-owned business and one of the UK's fastest growing car dealers. With 50 dealerships nationwide, Stoneacre offers an amazing range of over 6000 new and used cars, from leading manufacturers such as Ford, Mazda, Vauxhall, Jeep, Suzuki, Fiat, Peugeot, Citroen, and more. Over 2,000 colleagues share our commitment to complete customer satisfaction, delivered through high-quality service and affordable prices. No wonder we're Europe's largest Suzuki dealer and one of the UK's largest Fiat dealers. Find out what makes us so special. Visit your nearest branch today
Services offered
Used Vehicle Sales
New Vehicle Sales
Parts
MOT
Servicing
Alarms
Insurance
Warranty
Finance
Accessories
Fleet
Vehicles Wanted
Motability
Part Exchange
Delivery
Body Shop
Paint Shop
Customer Reviews (136)
Review from

Very satisfied

I'd suggest Stoneacre Peterborough Newark Road to a friend because the customer service that i received was 1st class they treat me like a person and not just a customer

Review from

Very satisfied

I was happy with the service at Stoneacre Peterborough Newark Road because everyone was so friendly and helpful. My wish list was listened to and we got exactly what we wanted.

Review from

Neither dissatisfied nor satisfied

My experience at Stoneacre Peterborough Newark Road could have been better because I think more notice could have been taken of my questions. When I collected the vehicle after its MOT, it was unwashed and dirty inside. I was told to bring it back at another date. I have since found there is a nonworking 12v chargeing unit within the car which in my world makes me think the car was not inspected at all. A bit disappointed as I spent a considerable amount of money with this firm.

Review from

Dissatisfied

This is the second car I've had off them in the space of two weeks, when the pungent smell of air fresheners wore off there was a horrendously strong cigarette smell, alls I was offered was air fresheners, I then had to trade the car (after two weeks) the "new" car is allot better but as I went to collect it I was only presented with one key, at no point was I told it only had one key, the front wheels are covered in tyre paste, there is a crack on the wing mirror light and the handbrake needs to be pulled as high as it goes to stop the car from moving.I'm still waiting for all of the above to be resolved but they are far from quick.

Review from

Very satisfied

Always a pleasure to deal with Stoneacre at Newark Road, Peterborough. Made to feel welcome, dealt with Peter on this occasion. He is a credit to the team, came in on his day off to ensure I was completely satisfied with the car, paperwork etc despite being a little under the weather! Top Job Peter! Thank you!