Huntingdon Volkswagen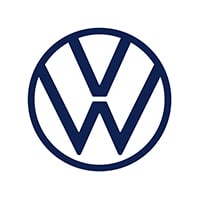 Huntingdon Volkswagen
Founded in 1960, The Vindis Group is a family business that has grown by delivering both a professional and personal service. We operate in 18 main dealer environments, and have Audi, Volkswagen, Skoda, Bentley, Ducati and Seat within our portfolio. We are dedicated to delivering a purchase experience that sets us apart from other vehicle retailers. We recognise that you always have a choice therefore we need to deliver outstanding customer service based on a close understanding of your wants and needs. In order to deliver outstanding customer service time after time, we like to do things a little differently. We intend to find solutions for you, rather than 'Sell to you' and offer an approach which is consultative rather than aggressive. We look forward to welcoming you to our dealerships very soon.
Customer Reviews (97)
Review from

Very satisfied

The staff at Vindis Huntingdon Volkswagen were excellent. Very professional and willing to help. I was very impressed that Andrew made arrangements for me to test drive the car when he not in work, Jo stepped in and was very helpful,Handover was so easy and I would have no hesitation in returning to Vindis Huntingdon even though we live in Derby.Well done to all!

Review from

Very satisfied

Vindis Huntingdon Volkswagen were great because they gave us excellent customer service. No big hard sale. It was a pleasure to go through the process of buying a car with them as everything was at our pace, thoroughly explained and with great friendliness! We'd definitely recommend Vindis Huntingdon to others.

Review from

Very satisfied

Vindis Huntingdon Volkswagen were great because they gave me all the information I needed to know quickly and easily.

Review from

Very satisfied

The experience at Vindis Huntingdon Volkswagen was great because I found the car I wanted. I have only one complaint which relates to the GTI badging on the boot.When I first saw the car it did not have the badging, merely a Vindis sticker. I thought that the original owner might have requested this. and I not ask for it to be replaced. When came to collect the car badging had been attached but in the wrong position. I asked for it to be removed so that I could install a new set (which was sent to me) correctly. Unfortunately whoever removed the lettering didn't do it properly and left several small scratches on the boot. Jenni was very upset about this but there was nothing to be done in the time available so I took the car and fortunately was able to mask most of the marks with the new lettering. I think your bodyshop should take a lesson from YouTube on how to remove badgeing properly.

Review from

Very satisfied

I'd recommend Vindis Huntingdon Volkswagen to a friend because overall professionalism and efficient friendly service!