Buckingham & Stanley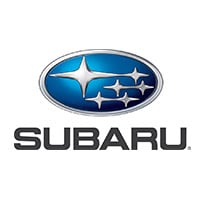 Buckingham & Stanley
Buckingham & Stanley Group have been serving the motoring needs of Cambridge and the surrounding areas since 1968. Originally founded in the village of Histon and now also operating from our site at Trumpington we very much pride ourselves on providing a local, friendly and efficient service. Whether you are looking to purchase a new car, or having your vehicle serviced, our principal aim is to apply our experience to bring you the very best possible customer experience. Our experienced team are on hand to help you choose and care for your vehicle throughout ownership. Our unique brands closely reflect our unique personality and working culture. 40 years of our experience has come from working with the Saab brand, a brand we are committed to keeping alive today. We offer aftersales support for the Chevrolet range of vehicles, particularly being one of only a handful of dealers able to work with the Volt electric vehicle. We are also the main dealer to approach for Subaru and MG who are our brand partners. And all this under one roof at our Trumpington site. Histon houses our B&S Local 'one-stop shop' for multi-franchise servicing and sales facility, including motorbikes. We look forward to you visiting very soon.
Services offered
New & Used carsales, PX, Warranty, Finance, Motability, MOTs, Workshops, Parts & Accessories,
Customer Reviews (23)
Honest and trustworthy Dealership

Excellent customer service. Felt relaxed and at ease for the test drive and felt the dealership was honest and trustworthy in the discussions afterwards. I brought a car from them and have been very happy with it. Would highly recommend a visit.

Great for purchasing a used car!

I had an excellent experience with Buckingham and Stanley to purchase a used car through them. The sales person was very helpful and knowledgeable and made the whole process really easy. It was great to deal with a company that didn't feel pushy when it came to selling a car.

Purchasing New MG3

Excellent experience. Friendly, helpful and efficient service. Would strongly recommend

mg zs new car

very quick great service easy to deal with had the car bought to the door

A pleasure to deal with

Very friendly and helpful sales team, handy nearby roads for a test-drive, and no pressure made the purchase a really enjoyable experience. Subarus are excellent cars - we'd had our previous one for a long time and it served us very well indeed. Highly recommended.