Sytner High Wycombe MINI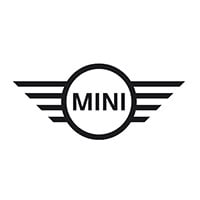 In our state-of-the-art dealerships across the U.K, Sytner Group represents the world's most prestigious car manufacturers. All of our staff are knowledgeable and enthusiastic; making every interaction special by going the extra mile.
Sytner High Wycombe MINI
Welcome to Sytner High Wycombe, your authorised MINI Centre covering Buckinghamshire, Berkshire and Oxfordshire. As a team, we are totally committed to delivering the highest possible level of customer service. We have an industry leading facility built to showcase the extensive BMW and MINI ranges in the most conducive of environments. We look forward to welcoming you to our centre soon.
Services offered
Used Vehicle Sales
New Vehicle Sales
Parts
MOT
Fleet
Servicing
Alarms
Finance
Paint Shop
Accessories
Part Exchange
Warranty
Insurance
Body Shop
Vehicles Wanted
Recovery
Delivery
Assurance
Communications
Customer Reviews (10)
Review from

5 Stars!

Amazing experience with Sytner getting my long coveted Mini Cooper! Perfect customer service from Sam Rutter especially; at first flexible and helpful in figuring out what might work for us (what specific Mini/what is affordable/etc) and once that was identified very helpful&professional with thoughtful touches (remembering my birthday!:) )It was a smooth process all the way to picking up our gorgeous new mini. Would highly recommend!

Review from

Great sales and service

We have bought our last two cars from Ashley at Sytner High Wycombe and she couldn't have been more helpful, and we've been thrilled with both cars, thank you! The service team have always been great too.

Reply from Sytner High Wycombe MINI

2 Days ago

Dear Rachel, thank you for the wonderful feedback and the lovely comments about Ashley, kindest, Steven Richards, Managing Director

Review from

Just bought my sixth mini

Just bought my sixth mini. Jason Wilkins was kind and patient and made the whole process as easy as possible. He explained everything very clearly and when I picked the car up, it was immaculate. I asked the High Wycombe show room to bring my car (an ex-demonstrater) across from another branch, because I trust the team at High Wycombe so much and wanted to buy the car through the team there. This trust has been built up from years of dealing with Sytner, but in particular with Neil at High Wycombe, who I trust implicitly. I once even drove all the way from Oxford to High Wycombe on my run-flats, so that Neil could sort out my new tyre when I got a puncture.

Reply from Sytner High Wycombe MINI

2 Days ago

Dear Miss Bailey, Wow, you're a MINI fan through and through! Thank you for your loyalty to Sytner High Wycombe and the MINI brand, your comments were a joy to read, thank you, kindest, Steven Richards, Managing Director

Review from

Great customer service experience from…

Great customer service experience from start to finish. Incredibly helpful, would definitely recommend Sytner High Wycombe to others.

Reply from Sytner High Wycombe MINI

2 Days ago

Dear Mr Patterson, lovely comments and thank you for the 5 star review, kindest, Steven Richards, Managing Director

Review from

Really great service

Really great service, and customer support. I am so pleased with my five door Mini Cooper.

Reply from Sytner High Wycombe MINI

9 Days ago

Dear Mrs Mackenzie, thank you for your recent purchase and for the 5 star review about Sytner High Wycombe, kindest, Steven Richards, Managing Director