Aylesbury Honda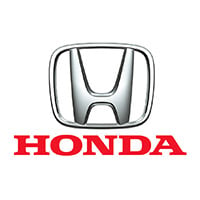 Aylesbury Honda
Welcome to Aylesbury Honda
Customer Reviews (672)
Review from

Very satisfied

I'd definitely recommend Aylesbury Honda to friends and family because they had what I wanted at the right price, with the right package and faultless service from their Salesman Chris Heath

Review from

Very satisfied

I was really impressed with Aylesbury Honda from the moment I stepped through the door of the dealership. Chris Heath, the senior sales executive, listened to what I needed with regards a car and spent a considerable amount of time with me choosing a suitable vehicle to match my needs. He worked hard to provide the best possible deal within my budget. As a result, I have a Honda Civic - a car I thought was beyond my budget! I'm so pleased! Thanks Aylesbury Honda!

Review from

Very satisfied

Aylesbury Honda were great because firstly they answered the phone! I was immediately offered a test drive and the salesman listened to what I wanted from a vehicle, the way I drove and used the car and the sort of car I had been driving in the past. I went to drive the car the day after I phoned and collected it 2 days later - can't say better than that!

Review from

Very satisfied

Aylesbury Honda were fantastic because our experience purchasing our previous Honda from Aylesbury was so good that we specifically came back for our recent purchase. The service we have received via Chris Heath who managed our purchase and the Vehicle service programme has also been excellent. We would come back again, despite having moved to Grimsby

Review from

Very satisfied

My experience at Aylesbury Honda was positive because everyone we came into contact with were polite,friendly and helpful including phone calls.I would particularly identify Chris the salesperson I had the most contact with.