Masters Mitsubishi Ltd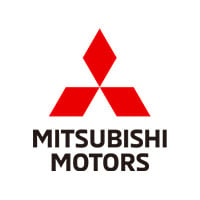 Masters Mitsubishi Ltd
"Masters are proud to represent Mitsubishi with their exciting and innovative products such as the Outlander PHEV plug in hybrid. Since moving to a dedicated sales point at West Wickham, Shirley, Masters Mitsubishi have become one of the top selling dealers in the country. Masters have many long serving members of staff that are able to provide knowledge and experience in their specialisations. All departments are led by exceptional managers whose contact details can be found on the contact us page of the web site. In this ever changing and fast moving world Masters remain in the forefront of motor retailing in South London and North Kent"
Services offered
Masters offer a full package or aftersales care. Experienced, highly skilled technicians, matched with investment in the latest diagnostic tooling and equipment. Over !POUND!100,000 of replacement parts in stock at any one time and 24 hour special order deliveries.
Customer Reviews (158)
Review from

Very satisfied

The experience at Masters Mitsubishi was great because the salesman was not too 'pushey'.. BUT I am not happy with the uncomfortable driving seat. After two hours sitting in the car I almost have to 'roll out' of the car. It needs a lot more padding.

Review from

Very satisfied

The experience at Masters Mitsubishi was fantastic because it was everything I was looking for

Review from

Very satisfied

Masters Mitsubishi were fantastic because Matt was great from start to finish. I didnt feel pressured, he explained everything thoroughly and listened to what i said. Very happy.

Review from

Very satisfied

I'd suggest Masters Mitsubishi to a friend because the deals are good and are very friendly.

Review from

Very satisfied

I was pleased with Masters Mitsubishi and would recommend them because there is a good salesperson called Mr.Bobby White who is very very friendly and helpful.