Mercedes-Benz Colindale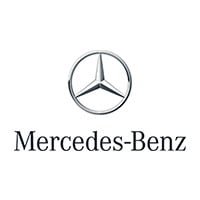 Mercedes-Benz Colindale
Mercedes-Benz Colindale is part of the UKs largest Mercedes-Benz Retailer, owned by the Manufacturer. Because we only sell Mercedes, we can offer you an unrivalled service and expertise to assist you in finding your ideal car.
Services offered
Used Vehicle Sales
New Vehicle Sales
Parts
MOT
Servicing
Finance
Part Exchange
Warranty
Insurance
Customer Reviews (7)
Zero customer service

Sales team have no interest, don't call back, don't understand customer service, have no interest in helping and don't seem genuine at all. Avoid like the plague.

Out of pocket and out of patience.

On Friday 31st July I travelled 45 miles to test drive a E53 Cabriolet. I had a confirmed appointment time and arrived as promised having confirmed that I was on the way to the salesman involved. Almost 40 minutes later we were shown the car and we test drove it. While we waited, we were asked to pay £500 on our credit card to be allowed to drive the car alone. Fair enough but they still have my £500 on the 7th September! No reaction from the salesman , no returned call from the sales manager and one message from customer services saying they are looking in to it. Totally pathetic! Why should any organisation hang on to your money for well over a month? It's lousy management.

Not interested

Asked girl on chat some questions about vehicle which she was unable to answer ....so she handed my query over to sales after she took.. name ...address ...phone number and email ....got email from sales to confirm same.....last i heard from them

Not interested in helping me today

I telephoned to check that a specific used E class was available to view, the representative that answered the phone was working from home told me that (20 minutes before closing time) that it was too late to check if the car was available and to book a viewing today as it was nearly closing time. As it was too much trouble for him I won't be going to MB in Colindale.

Very disappointed

Reception service and staff very very rude with attitude, will never go back in that place, ever again ,seems like they doing a favour talking to you .