Eden Hyundai Reading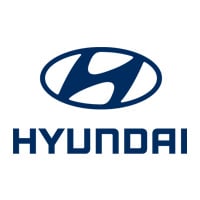 At Eden we are striving to create 'a better world of motoring' to provide our customers with an unparalleled level of customer service. Since our launch in January 2008, we have established ourselves as one of the most successful motor groups in the UK and we are continually striving to deliver ever higher standards. We are all dedicated to putting the needs of our customers first and all our centres are open for vehicle sales up until 9pm every Tuesday and Thursday giving our customers the opportunity to utilise our facilities in the evening thus providing increased flexibility - there is time to eat and relax after work and visit us when traffic volumes are lower; every Eden centre is also open for vehicle sales until 7pm on Saturdays.
Eden Hyundai Reading
As a franchised Hyundai dealer, we have a broad selection of used cars, many of which will benefit from the balance of the 5 year manufacturers warranty. Besides the very latest Hyundai models, outstanding service facilities and a reputation for high quality, we also have a selection of quality low mileage competitively priced used cars.
Customer Reviews (3)
Used car purchase

Was struggling to find a car within budget from a reputable dealer that I could trust. Salesman was friendly and great. Test drive was pleasant and made me feel at ease and answered all my questions. Great warranty included...far more than other dealers. Lady at reception spoilt my wee boy with biscuits and colouring book. Great service...I look forward to picking my car up this week and will certainly reccomendd to others and consider returning for next purchase.

excellent excellent excellent

I would highly recommend this dealer for buying a car the service i received was fantastic from the staff. whio made a 2 and a half hour journey to deliver the car to me based on me seeing only photos of the car and the car arrived in the most superb condition. Nothing was too much trouble the transactions from start to finish took less than 5 days and i am so so happy with the vehicle, thank you so much one extremely happy customer, who i would not hesitate to recommend The Eden Group Reading to anyone wishing to buy a car your prices are also fantastic value.

Great experience

The car advertised had unfortunately been sold so George the Sales Manager said he would contact us with the available stock having taken down the details of exactly what we wanted. He found us the perfect car and bang on budget. The whole experience was excellent. George passed us over to Michael to do the handover who was just as helpful and efficient. The receptionist made sure we had enough tea and coffee and was also very friendly and efficient. Would definitely recommend this dealership.