Bedford Volkswagen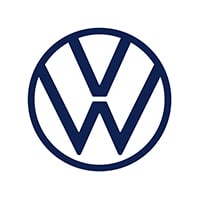 Bedford Volkswagen
Founded in 1960, The Vindis Group is a family business that has grown by delivering both a professional and personal service. We operate in 18 main dealer environments, and have Audi, Volkswagen, Skoda, Bentley, Ducati and Seat within our portfolio. We are dedicated to delivering a purchase experience that sets us apart from other vehicle retailers. We recognise that you always have a choice therefore we need to deliver outstanding customer service based on a close understanding of your wants and needs. In order to deliver outstanding customer service time after time, we like to do things a little differently. We intend to find solutions for you, rather than 'Sell to you' and offer an approach which is consultative rather than aggressive. We look forward to welcoming you to our dealerships very soon.
Services offered
New Cars, Used Cars, Finance, Warranty, Motability, Servicing/Parts, Part Exchange
Customer Reviews (154)
Review from

Very satisfied

Vindis Bedford Volkswagen were fantastic from start to finish explained everything about the car and finance very good customer service .

Review from

Very satisfied

The experience at Vindis Bedford Volkswagen was fantastic because the staff are very friendly and the whole experience was a smooth and easy transaction

Review from

Very satisfied

I'd recommend Vindis Bedford Volkswagen to a friend because they offer a friendly and courteous service

Review from

Dissatisfied

I would not recommend Vindis Bedford Volkswagen because faults with the car. salesmen promise certain things that weren't then delivered. nobody answers the phone!!! nobody calls back when you are promised a callback. nobody orders the replacement parts that are required, even when they have promised they have for the second time! car comes in for remedial work and then returned without the parking sensors working!!! the left hand doesn't know what the right hand is doing. alloy repair made as part of the purchase failed within 5 weeks of purchase and needed another repair. shocking experience all round to be fair - wish I had never gone to VW. extremely poor brand - will tell everybody I speak to to avoid VW like the plague! (can you guess ive spent all day in your dealership and been left with a car whose parking sensors now don't work!! - fuming!!!!!) please feel free to publish this testimonial.....mmmmm I wonder if you will?!!!!!

Review from

Very satisfied

The staff at Vindis Bedford Volkswagen were good because my needs were listened to and met, Marc Bradley was so helpful, honest and not at any point did we feel under pressure to purchase the car. Never been 'hassled' by any of the staff at Bedford Volkswagen which you get from some other dealers.