News
Virtual test drive: Audi Q5 v Land Rover Discovery Sport
Road-test expert Erin Baker takes us on another virtual test drive, comparing the Audi Q5 and Land Rover Discovery Sport.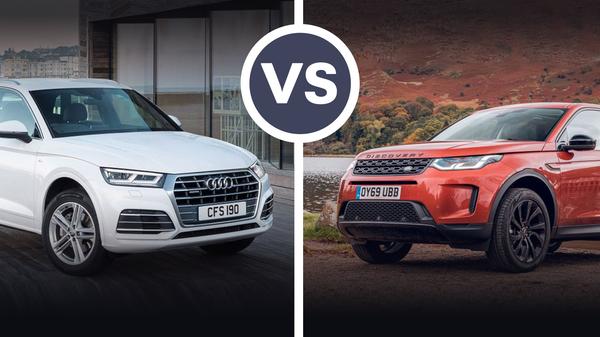 Let's take a look around:
Two medium, premium, desirable family SUVs. If we're picky, the more bulbous approach of Audi has never appealed (although the new version is more angular), especially with the exposed slabs of metal behind the taillights when the boot lifts. No, the Discovery Sport, with its rugged, boxy silhouette, clamshell bonnet and modern rear lights, is the far more attractive proposition from a walkround, especially if you order it in that metallic bronze.
Verdict: 1-0 Discovery Sport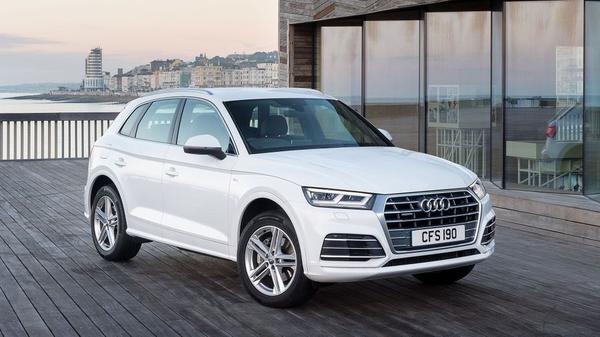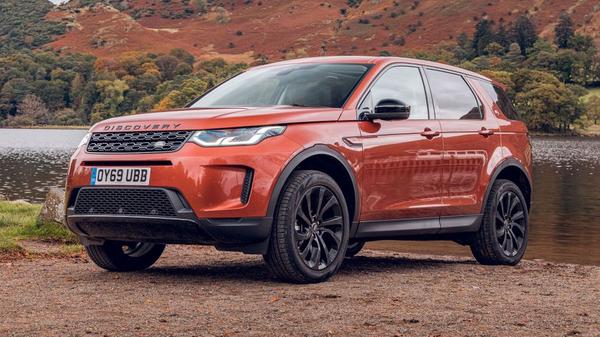 What are they like inside?
It's a different story inside. Audis offer dark, smart, smooth materials and lines. In the Q5, there's a svelte, pilot-style automatic transmission handle and flat-bottomed steering wheel clad in soft leather. The seats have leather and suede-effect materials tightly stitched together, and the glass touchscreen displays Audi's brilliant "MMI" infotainment system.
The Disco Sport, on the other hand, still has the infotainment system that JLR has put in its cars since God was a boy. It's been updated significantly, and similarly fills the screen behind the steering wheel if you fancy it, but other new systems are better. We do like the squared-off buttons, space, large boot, light and fancy tech like the ClearSight rear-view mirror which turns into a camera view of what's behind. However, the Disco pulls level at the last second by offering seven seats. Verdict: 1-1 draw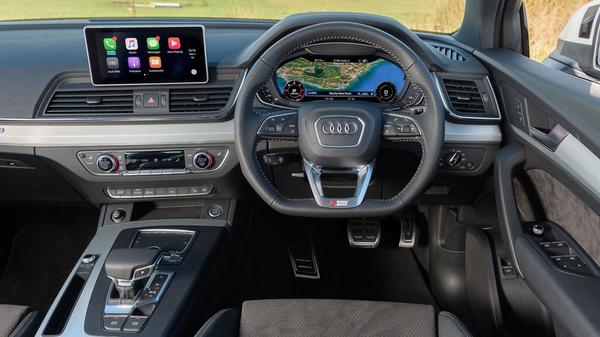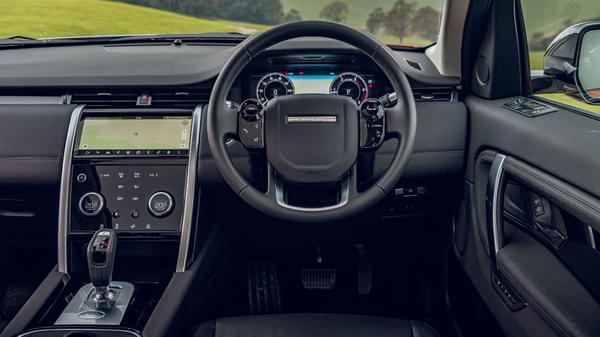 What are they like to drive?
On road, which is (let's be honest) where we'll all be driving these SUVs, the Audi has the edge, but only just. Its optional air suspension is sublime and you drift along in near silence. The Disco is almost as quiet and smooth, but the engines can be a bit rumbly. On the other hand, as soon as your satnav sends you down that ridiculous lane with the ford at the end of it, you'll be thanking your lucky stars you're in the Disco. Snow, sand, rocks, wet grass, fords, the Atacama Desert - all are dispatched with a sniff by this consummate off-roader. Also, the Disco Sport now has the option of a plug-in hybrid. Oooo, tricky.
Verdict: 1-0 Audi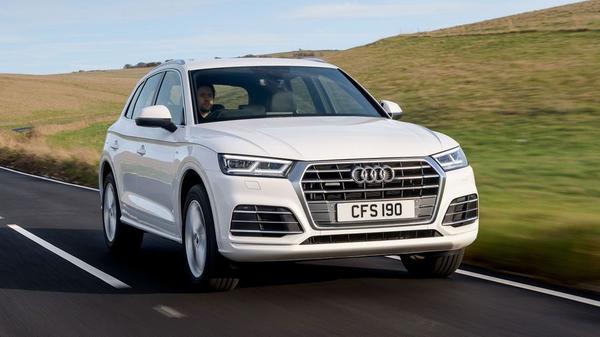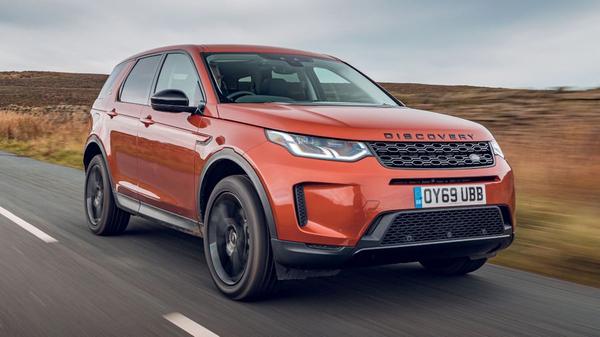 What version should I buy?
We'd go 40 TDI for the Audi, which is a 190-horsepower diesel. Controversial in this age of diesel-hating authorities, but it's a lovely smooth workhorse and if you don't need to go into a diesel-penalising city centre, go for it. In dreamland, it would be the 55 TFSIe hybrid which is seriously pacey, but that's a lot of cash. For the Disco Sport, it's the new P300e plug-in hybrid, with 40 miles of electric-only driving in best conditions. We love a silent Landy, for reasons we can't explain.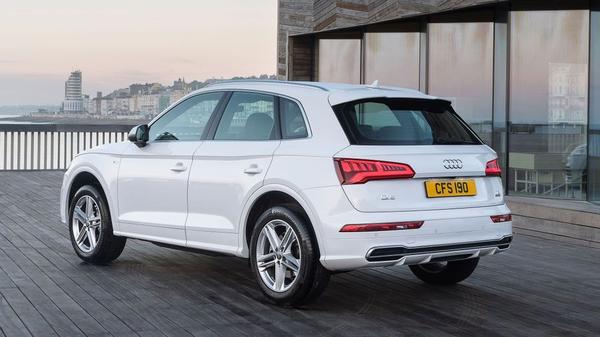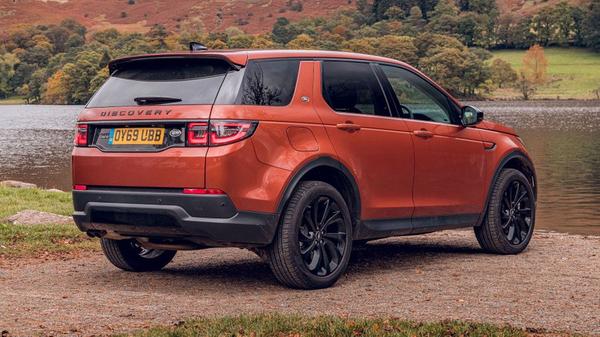 Where can I go next from my sofa?