News
Bentley reveals facelifted Mulsanne
A third model joins the range, while a new look adorns the front of Bentley's flagship, hand-crafted saloon, and new technology is introduced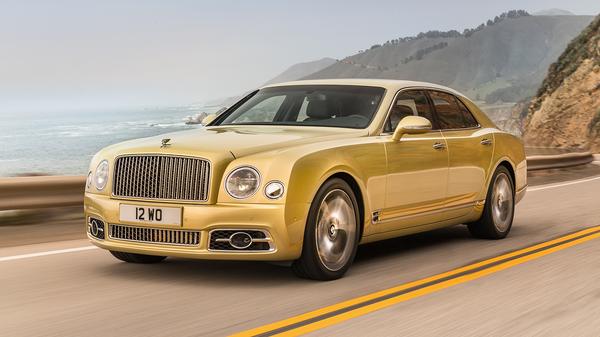 Mulsanne range now includes three distinct models
Extended wheelbase model available for the first time
Will make its debut at the Geneva Show
Bentley has announced details of revisions to its flagship saloon, the Mulsanne. The range has been expanded to include a third model, while every version receives a new look.
Joining the range alongside the regular Mulsanne and Mulsanne Speed is the new Extended Wheelbase model, which has been developed with the needs of the rear seat passenger in mind. So, it has an extra 250mm of rear legroom, as well as aircraft-style extending legrests and a sunroof over the rear compartment. This new model is in direct contrast to the Speed, which – with its 530bhp engine and 0-60mph time of 4.9 seconds – is designed for the driver. Meanwhile, the entire range also receives a host styling revisions. To give the car a more modern appearance, the whole front end – including the bumpers, grille, bonnet and lights – has been redesigned. The new, wider grille is particularly eye-catching, with its vertical vanes echoing classic Bentleys, while still allowing a view of the company's matrix grille behind. It is flanked by all-new LED headlamps, and the outer lights have been raised so that their bases now sit in line with the main units.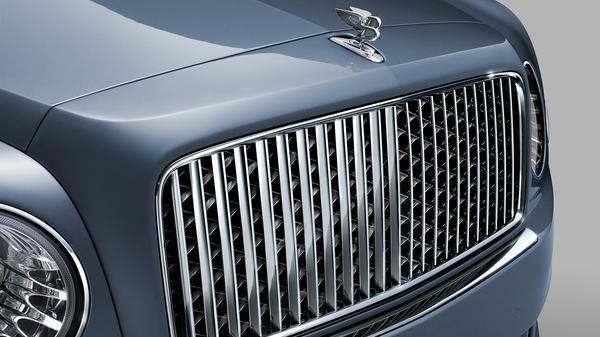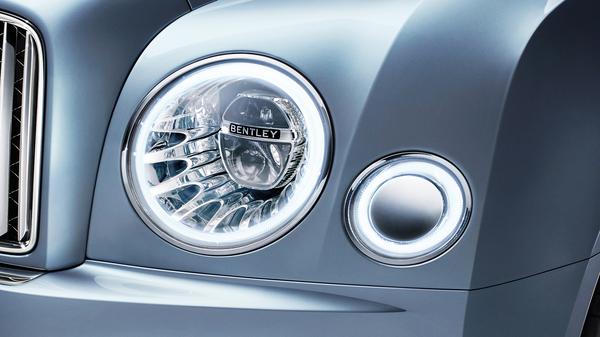 Inside, meanwhile, the door trims and armrests are also new, while the seats (also new) are available in two new styles – Fluted and Quilted – and the choice of leather and wood enhances Bentley's reputation for producing the finest interiors in the automotive world.
Rear-seat passengers can also enjoy the Bentley Entertainment Table – a pair of Android tablets housed in the backs of the front seats, which can be deployed at the touch of a button, and give access to countless Android apps. In the Extended Wheelbase model, the two rear seats and adjustable legrests offer a choice between upright, relaxed and reclined seating positions, while the console between the seats is fitted with practical touches, such as USB ports and pen holders, and a fold-out table is available as an option.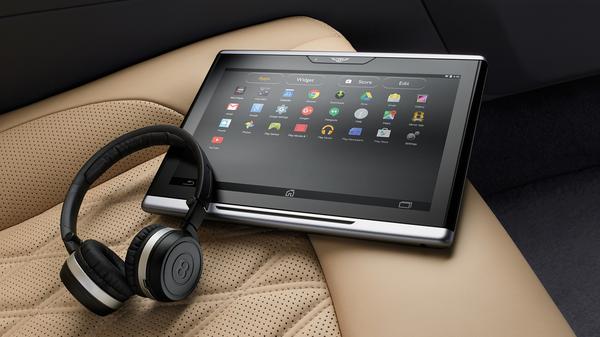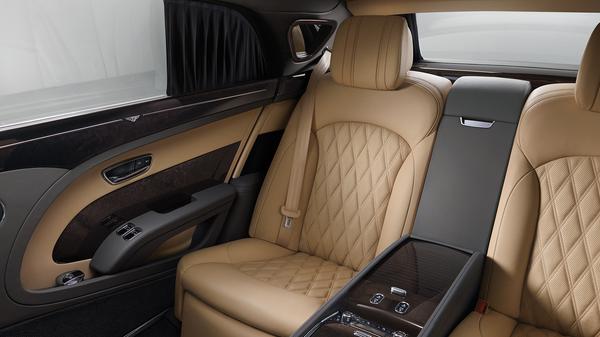 So far, so traditional, but underneath lies the very latest technology. The dash includes a new touch-screen infotainment system, while the car also comes with High Beam Assist and a Blind Spot Warning system, and the stability control system incorporates collision-mitigation features.
To further improve the comfort of those on board, Bentley has also worked on the suspension and tyres as part of these revisions. The engine sits on 'active' mounts, while the tyres incorporate the latest noise absorption technology, which is claimed to reduce noise in the cabin by 4dBA. What hasn't changed is that the car is still hand-built in Crewe – a process that takes 400 hours, of which 150 alone are taken up by crafting the leather-clad cabin. The revised Mulsanne will make its global debut at the Geneva Show next week, and the first cars will be delivered to customers in the summer.