News
Porsche unveils new 718 Cayman sports coupe
Following a mid-life facelift for the soft-top Boxster, Porsche now introduces many of the same changes - including four-cylinder engines - to the Cayman coupe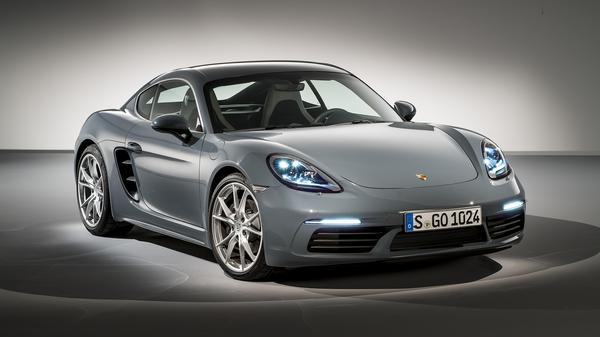 Words by: Andy Pringle
Published on 25 April 2016 | 0 min read
Fourth generation of car adopts new name…
…as well as same four-cylinder engine as 718 Boxster
Available to order now, with prices from just under £40,000
Porsche has today revealed the first images of its new 718 Cayman. Like the revised Boxster, which was unveiled recently, the Cayman has adopted the 718 name as part of its facelift, as well as the same four-cylinder engines.
As with three previous generations of Cayman, two versions of the mid-engined, two-seat 718 Cayman sports coupe are on offer – the standard car and the S – and the most significant difference between the two is the power of the engine. In the 718 Cayman, the 'flat' four-cylinder unit has 296bhp, but in the S, it has 49bhp more; in both cases, that represents an increase of about 25bhp over the previous model. Some may bemoan the fact that the Cayman now has to do without six-cylinder engines, but the new 718 model is both quicker and more fuel-efficient than its predecessor. With the PDK gearbox, the 718 Cayman sprints to 62mph in 4.2 seconds, while the Cayman S is half a second quicker.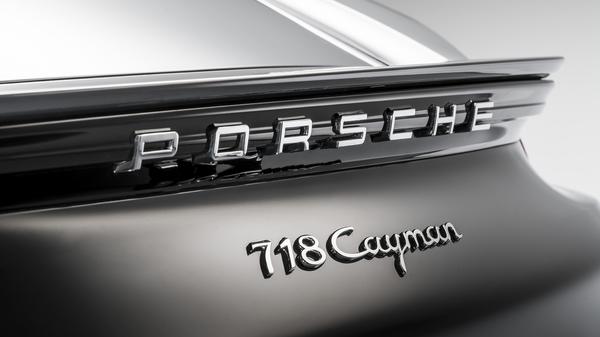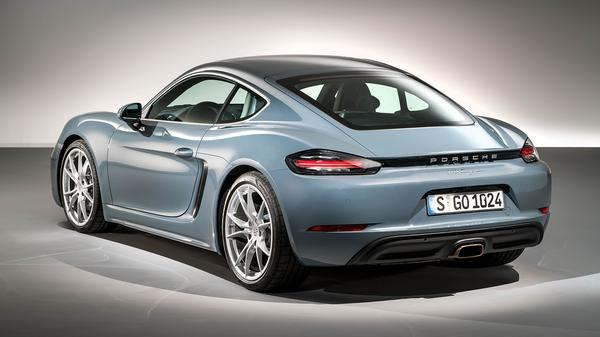 At the same time, the company has revised the suspension of the car, to make it more responsive and to give it more grip, as well as making the steering more direct. The brakes, too, have been upgraded, while among the options are the Torque Vectoring limited-slip rear differential and Porsche's Active Suspension Management system, which comes with a lower ride height.
Visually, the new model stands out from its predecessor thanks to a facelift that is very similar to the one recently seen on the 718 Boxster. That means a sharper nose, with ultra-slim headlights (which incorporate LED daytime running lights) above the prominent air intakes, while the rear end features redesigned lights, with a high-gloss black strip running between them. The interior, too, has been redesigned: the upper part of the dash, the air vents and the steering wheel are all new, while there is also improved connectivity. As a result, on top of the standard infotainment system, you can add (as an option) the Connect module, which includes Apple CarPlay, as well as voice-controlled sat-nav. Both versions of the new 718 Cayman are available to order now, with first deliveries due to begin in the autumn; and, for the first time, the coupe is priced below the Boxster: The 718 Cayman costs from £39,878, and the 718 Cayman S from £48,834.