News
Next BMW Z4 roadster previewed by new concept
Revealed at the Concours d'Elegance at Pebble Beach in America, the Concept Z4 is designed to focus on the driver, and it shows what to expect from the new Z4, which is due to be unveiled next year.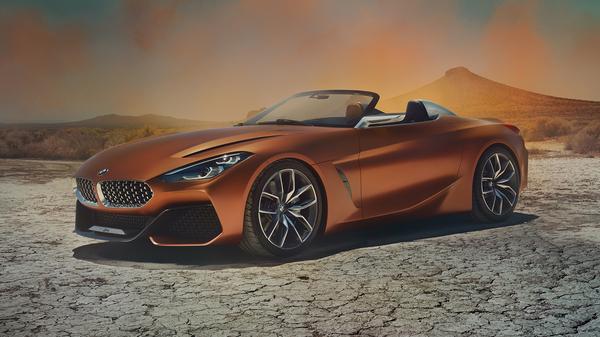 Words by: Andy Pringle
Published on 21 August 2017 | 0 min read
BMW Concept Z4 unveiled in America
Minimalist design intended to focus on the driver
Production version will be revealed next year
BMW has given the strongest hint yet of what the new Z4 roadster will look like, by unveiling the new Concept Z4 in America.
Although it's officially billed as a concept, BMW makes no secret that this is a preview of the production car that will appear next year. The concept's styling blends some of the classic aspects of a roadster – it sits low to the ground, with the wheels almost at the corners of the car – with a new look for BMW roadsters. In profile, the rear-wheel-drive car has a wedge-like shape, with a distinct 'dome' at the rear of the car. Meanwhile, the bonnet is relatively short, so the driver sits nearer the centre of the car than in previous BMW roadsters. The concept's designers are particularly proud of the dramatic 'shark's nose' at the front end of the car, with a mesh inside the famous 'kidney' grille, rather than the more usual bars. Along the sides of the car, there are only a few folds and creases in the metal, as the designers wanted to give the car a minimalist but sporty look.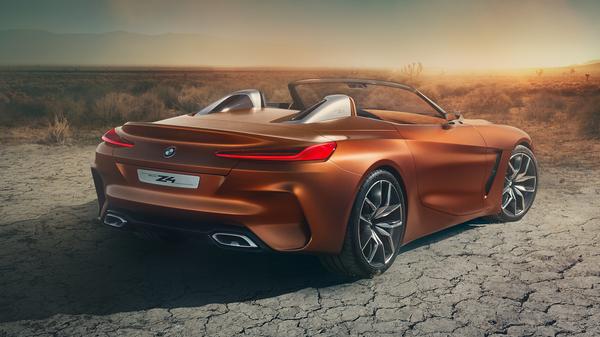 This is enhanced by the flared wheelarches, air breathers behind the front wheels, and vents in the bonnet. The effect is completed by the sporty rear end, with its slim lights, prominent spoiler on the boot lid and carbon-fibre diffuser at the base.
According to BMW, the cabin design is also very minimalist and intended to focus on the driver, with the seat, door panels, instrument panel and centre console finished in black, so that they stand out from the car's orange paintwork. Two screens positioned very close to each other work together to display everything the driver needs to know, from the car's speed and engine revs, to the sat-nav instructions and details from the infotainment system. As ever with a concept car, it's not clear just how much of this will be carried over to the final production car. However, we expect much of this concept will appear in the Z4 when it is unveiled next year. We'll have full details just as soon as they're available.