News
Limited-edition Porsche 911 R is for fans of pure sports cars
Mating the engine from the GT3 RS to a six-speed manual gearbox, rear-wheel drive and a lightweight body, the 911 R is said to be the ultimate road-going 911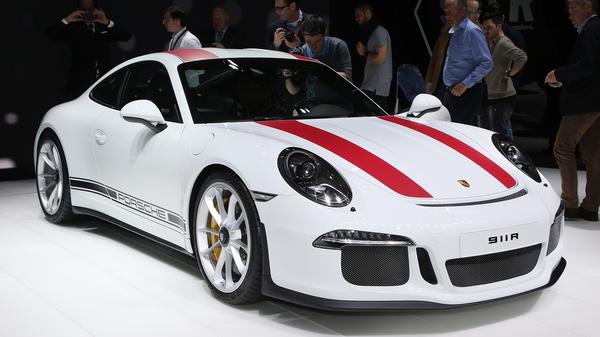 911 R mates GT3 RS engine to six-speed manual gearbox
Thanks to light weight, 0-62mph in 3.7 seconds
Available to order now, costing from £136,901
Porsche chose the Geneva Show to launch what it is calling the 'ultimate road-focused 911'. The 911 R has been developed to provide maximum performance and an 'unfiltered' driving experience for dedicated sports car fans.
What that means is the car uses the race-bred 493bhp 4.0-litre six-cylinder engine from the 911 GT3 RS, mated to a slick-shifting six-speed manual transmission and rear-wheel drive, and all sitting in a body whose lightweight construction means that this is the lightest model in the 911 range. In that sense, it follows in the wheeltracks of the 911 R of 1967, which was a racing car that competed in famous road races of the time. So, the new model was developed in Porsche's Motorsport workshop and uses plenty of technology that was developed for use in racing. This includes rear-axle steering to give sharp turn-in to corners and superb stability at speed, as well as a limited-slip differential to ensure the best possible traction. Meanwhile, thanks to the use of lightweight magnesium and carbonfibre components, as well as the removal of the rear seat, the 911 R is 50kg lighter than the GT3 RS.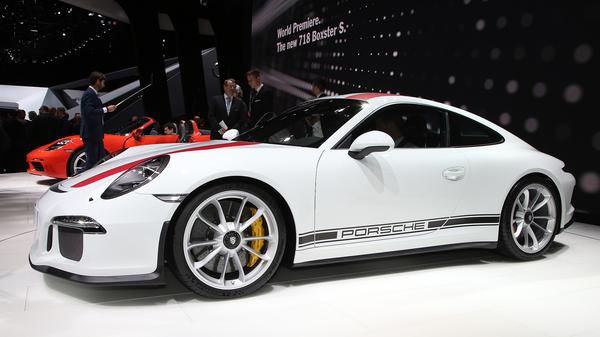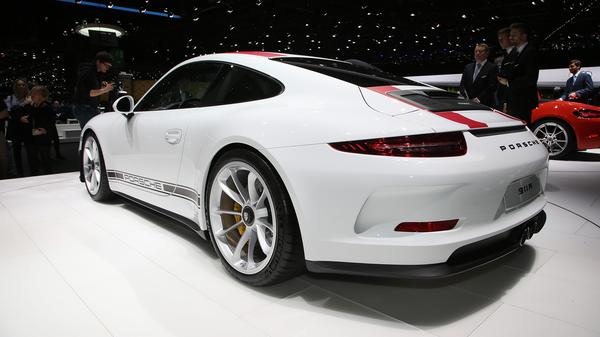 As a result, this car will hit 62mph in 3.7 seconds and go on to a top speed of 201mph. To cope with such performance, ceramic brakes are fitted as standard, while the Stability Management system has been tailored to give a more focused driving experience.
In contrast to the outrageous pace it's capable of, the R has a thoroughly restrained look, without a fixed rear wing; and, inside, too, the car is a more focused design, with carbon-fibre bucket seats and fabric pulls on each door, while the stereo and air-conditioning are only optional - again in the interests of weight-saving. Worldwide production is limited to just 991 units – in a nod to the internal code number for this generation of the 911 – and the 911 R is available to order from showrooms now, with prices starting at £136,901 and first deliveries expected in June.