News Ferrari reveals new GTC4Lusso
Revised version of FF Grand Tourer features facelifted looks, an uprated four-wheel drive system and a more powerful 6.2-litre V12 engine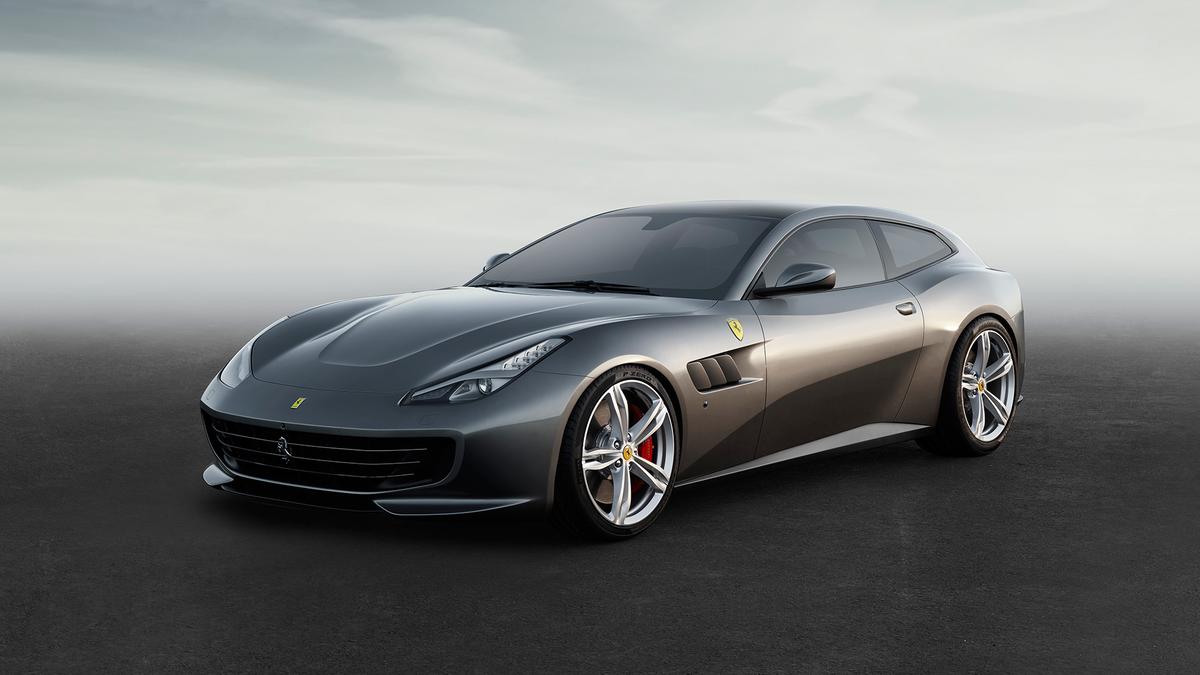 View gallery
First published: 9th February 2016
Revised version of FF to be unveiled at Geneva Show

More powerful engine brings improved performance

Four-wheel drive combined with rear-wheel steer for first time
These are the first pictures of the new Ferrari GTC4Lusso, which will be unveiled at next month's Geneva Motor Show.
Despite the new name, the new car is basically a revised version of the FF, a four-seat Grand Tourer, which – according to the company – is a more versatile kind of Ferrari. Externally, the changes over the FF are pretty minor – extending to little more than a new grille, revised air vents and a rear spoiler, all of which are designed to improve the car's aerodynamics – but there are more major revisions inside.
Taking centre stage in the cabin is a new 10.25-inch touch-screen, while the steering wheel is also smaller than in the FF. And, for the first time, as an option, the passenger can have their own display, with several functions over and above those available to the driver.
At the same time, the 6.2-litre V12 has also been upgraded to develop 680bhp – up from the FF's 660 – allowing the GTC4Lusso to sprint from 0-62mph in just 3.4 seconds (0.3 secs faster than the FF) and go on to a maximum speed of 208mph.
Like the FF, the GTC4Lusso has four-wheel drive, but what's new is that it is combined with rear-wheel steering, which – Ferrari says – works with the car's traction control system to allow drivers to handle the car even on snow-covered roads.
There's no word yet on how much the car will cost, but we expect the GTC4Lusso to cost more than the FF, which costs from almost £240,000.
Click here to find an FF for sale in our classifieds
Interested in buying a Ferrari ?