News
Citroen revises its C4 Picasso MPV ranges
A new look, new technology and new engines headline the list of changes to Citroen's range of five- and seven-seat MPVs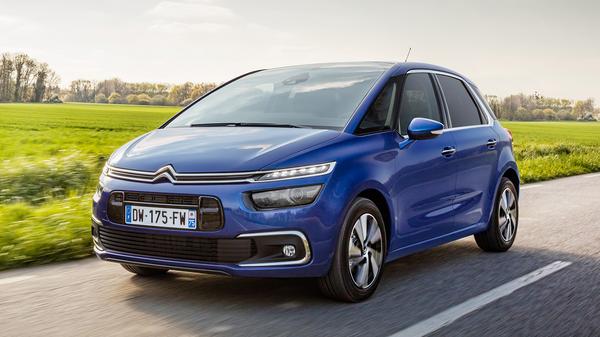 New front-end look shared between both versions
Two new petrol-engined powertrains available
Order books open in June, but prices to be confirmed
These are the first photos of the revised Citroen C4 Picasso range, featuring changes which apply to both the regular five-seater and the seven-seat Grand Picasso.
The most obvious changes are to the front of the car, where both models share the same look for the first time. The lines from the chevrons on the nose now extend to go right round the daytime running lights, circling them with chrome trim, while the grille now has a gloss black mount for the registration plate and a second air intake. At the rear end, the 3D-effect lights and chevrons are new, too, while C4 Picasso owners can choose to have the roof and door mirror housings finished in black to create to a two-tone car; and, on the Grand C4 Picasso, buyers can specify silver roof bars. At the same time, the interior is now available in a choice of three new 'design schemes' in addition to the standard one: 'Wild Blue' is aimed at younger customers with a sporty lifestyle; 'Dune Beige' focuses on comfort; and, 'Hype Grey' is designed to give a 'business class' experience, the company says.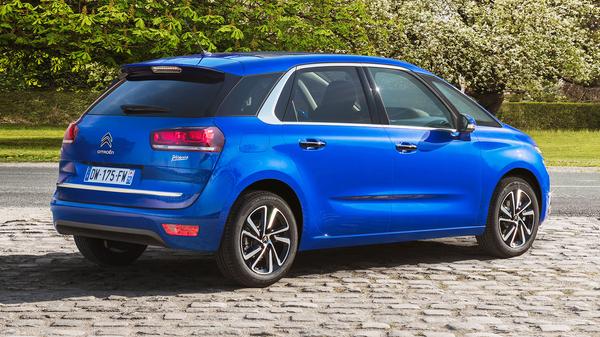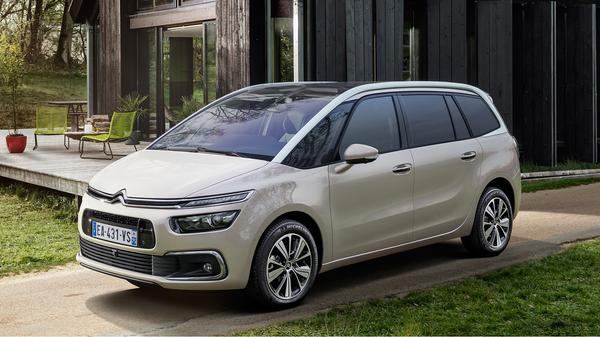 Also making their debut on the revised C4 Picasso range are several packages of new technology, much of which is safety-related. The 'Coffee Break Alert' system warns a driver when they should take a break, while Active Safety Brake helps to avoid low-speed accidents, and among the other systems available are Lane Departure Warning, Blind Spot Monitoring and (on certain models) active cruise control.
The car's connectivity has also been improved as part of the revisions, with the car's infotainment system based around a new seven-inch touch-screen and compatible with both Apple CarPlay and MirrorLink; the Connect Nav system allows smartphone-style pinch-to-zoom operation; and, voice operation is possible on the navigation, phone and media functions. Finally, the range of powertrains is being extended to include two new petrol engines. The three-cylinder PureTech 130 is available in both the five- and seven-seat models, and comes with a six-speed automatic transmission, giving 55.4mpg average fuel economy and CO2 emissions of 115g/km, while the five-seater is also available with the PureTech 110 engine. Citroen is yet to confirm how much the cars will cost, but we expect little change over the current ranges, which start at around £18,500 and £20,000 for the C4 Picasso and Grand C4 Picasso, respectively. Order books for the new cars open in June and first deliveries are expected in September.
Click here to find a C4 Picasso in our classifieds...
...and here to find a Grand C4 Picasso