Long-term Review BMW 220d Gran Tourer long-term test review – third report
We try out BMW's first ever seven-seat MPV and see how it copes with the ultimate challenge: family life. This month we've been racking up some serious motorway miles.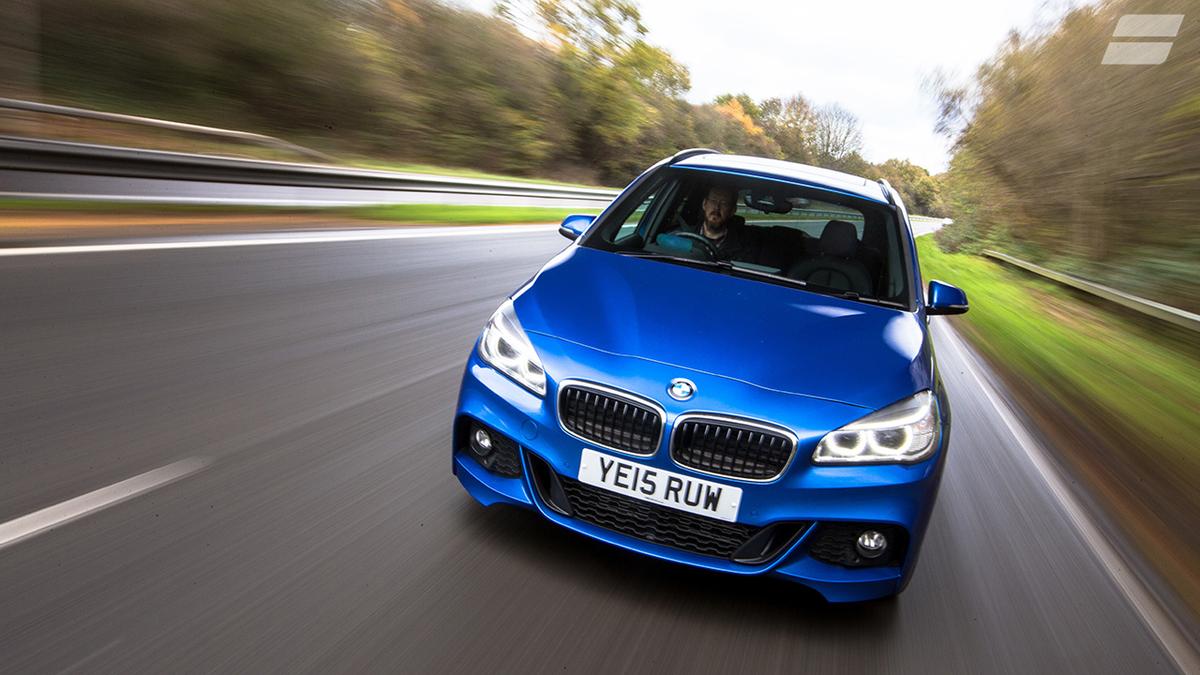 View gallery
First published: 23rd February 2016
Third report - February 2016
Mileage - 5,604
Costs - None
First report: December 2015
Second report: January 2016
After the all too short-lived pleasure of the Christmas break, it's been back to earth with a bump in January – and that has meant lots of time spent behind the wheel of the 2 Series.
Some of that has been the regular drudge of commuting through South West London, of course, but I've also had a few longer and more interesting journeys – in particular, a schlep up to the Cotswolds to test drive the new
hybrid Volvo XC90
, which came just a few days after a round trip to Auto Trader's head offices in Manchester for a vital conference.
These trips were the perfect chance to test the car's abilities over a long distance, and assess its credentials as a motorway mile-muncher. And, what did I reckon? Well, as with so much about the car, it was a mixed report – some good, some bad.
On the plus side, the combination of the 2.0-litre diesel engine and the eight-speed automatic 'box works really well. There's plenty of power and the car responds nice and keenly. So when you join the motorway, you can get up to speed quickly; and, once you're cruising, progress is supremely relaxed, with only a gentle flex of your right foot needed to keep up with the ebb and flow of interweaving traffic.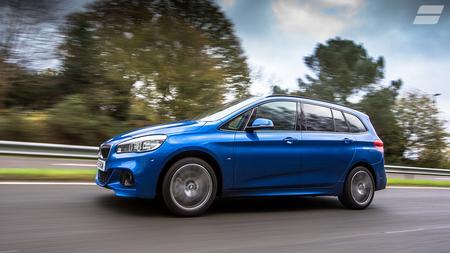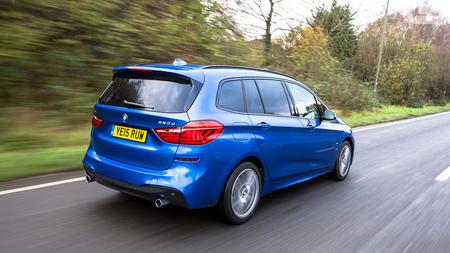 What's more, once I left the motorways and headed into suburban sprawl of Manchester, I really came to appreciate the easy responses of the engine and gearbox. Rush hour traffic in Manchester is not a lot of fun, even in a self-proclaimed 'Ultimate Driving Machine' but thanks to the 2 Series, I never got too hot under the collar.

What that journey into the heart of Manchester also did was to elevate the head-up display to the heady status of My New Favourite Thing. I'd already become grateful for its display of my speed on the average speed check sections of the M6, but in town it was great to be able to see the sat-nav instructions displayed so clearly without taking my eyes off the road.

I also really appreciated the optional Harman Kardon stereo, but therein lies one of the car's problems. As I've said in previous reports, there's simply too much road noise in the 2 Series, and over 200 miles, it becomes very wearing.

Happily, my taste in music – loud, and played very loudly – was more than a match for the excessive road and tyre noise, but drivers who are less fond of Clutch, Machine Head and Motorhead might not be so keen on my 'solution'. It would be much better if the car was a whole lot quieter to start with.

This was a complaint echoed by my colleague Ivan Aistrop, our, Road Test Editor, when he took the BMW down to Devon with his partner to go to his sister's 40th birthday party. After all, it's a little big more accommodating - and economical - than his other set of wheels, a gracefully ageing Toyota MR-2.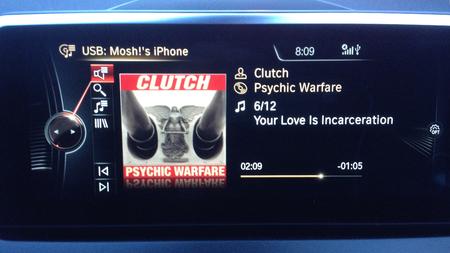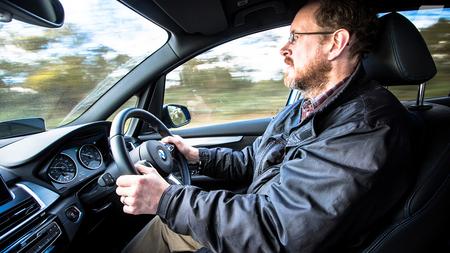 However, what we also both agreed on was that one of the other bugbears about the BMW – its overly firm ride – was less of a problem on motorways, where the surfaces are much smoother than on the other roads we typically use.

The seats, too, we agreed, were another plus point – nice and comfy, with more than enough adjustment (including lumbar) to cater to our different tastes. And, while we're about it, the slightly elevated driving position is also very handy, giving a better view up and over the considerable amounts of traffic that we both encountered on our separate travels.

Overall, then, I can't pretend that the 2 Series is the greatest thing for a long motorway journey, but it's good enough. And, on balance, this extra string to its bow means it can be considered as a genuine multi-purpose vehicle. We're not complaining too much about the consistent 40mpg fuel economy we're getting either, given the four-wheel drive capability, although this did drop significantly after Ivan had returned the keys...
Key specs:
Model: BMW 220d xDrive M Sport Gran Tourer

Price as tested: £41,120

Engine/gearbox: 2.0-litre 4cyl turbodiesel, eight-speed automatic

Power: 187bhp

Torque: 295lb/ft

Top speed: 135mph

0-62mph: 7.8 seconds

Economy: 55.4mpg

CO2/BIK tax liability: 134g/km/24%

Boot space: 560 – 1,420 litres
Optional equipment:
An exhaustive list of everything fitted to our long-termer, and the price of each item
Driver Comfort package (Park Distance Control, Cruise Control with brake function, Park Assist) £395
Technology Package (Comfort Access, Reversing Assist Camera, Adaptive LED headlights) £1,095
BMW Navigation Plus package (Online services, Real Time Traffic Information, Information Plus, Remote Services, Navigation Plus) £1,395
Electronic Damper Control £150
Sport automatic transmission £135
Electrically folding folding exterior mirrors £0
Bike rack preparation £160
Panoramic glass sunroof £945
Luggage compartment separating net £105
Sun protection glass £270
Folding, auto dimming exterior mirrors £420
Auto dimming rear-view mirror £0
Electric front seats with driver memory £650
Heated front seats £295
Brushed aluminium interior trim with Pearl chrome finisher £0
Head-up display £0
Harman Kardon Hi-Fi £600
Internet £95
Enhanced Bluetooth telephone £350
M Aerodynamic bodystyling £0
Exterior trim, High-gloss Shadowline £0
Headlining, Anthracite £0

Interested in buying a BMW 2 Series Gran Tourer?