Long-term Review BMW 220d Gran Tourer long-term test review – second report
We try out BMW's first ever seven-seat MPV and see how it copes with the ultimate challenge: family life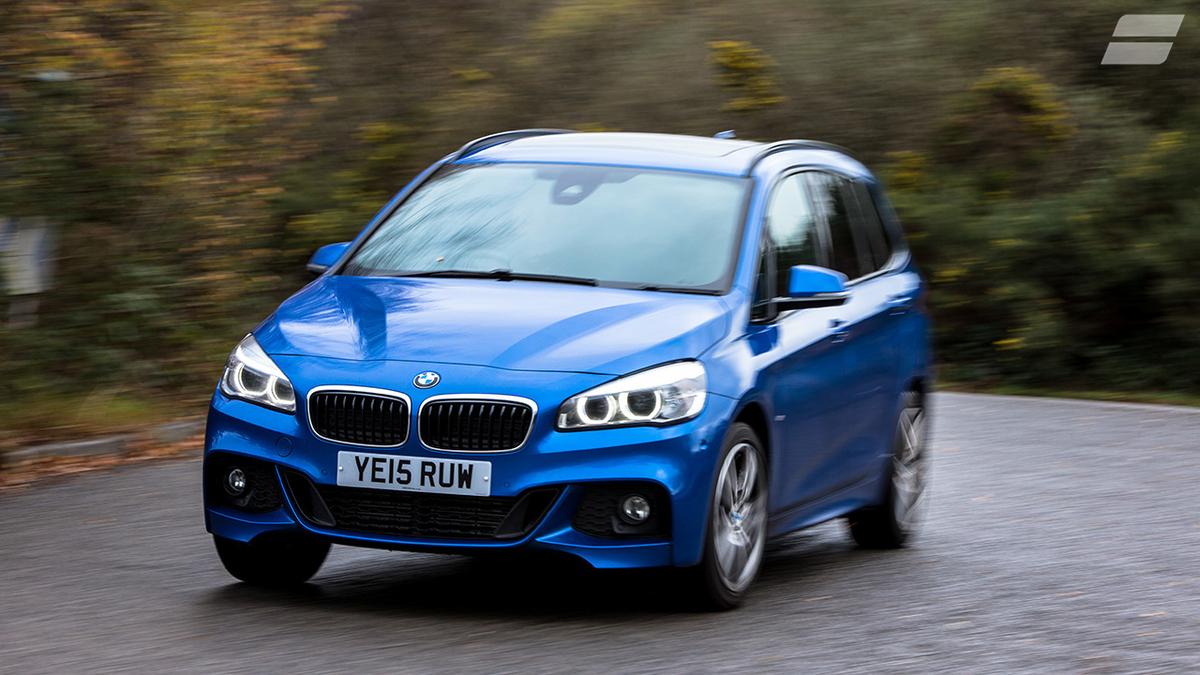 View gallery
First published: 10th January 2016
Second report - January 2016
Mileage - 4657
Costs - None
First report: December 2015
I always knew Christmas would be the biggest test for the 2 Series Gran Tourer, and so it proved. In the car's first month with us, it had done plenty of miles, but most of those were done on lonesome one-up journeys, be they schleps along the motorway or just enduring the drudgery of my regular South West London commute.
However, once all of the windows on the Pringle advent calendar had been ripped open, the day arrived when the 2 Series would have to prove itself in its sternest test yet: a return trip to the south coast on Boxing Day to visit my family, with my wife, two-year-old daughter and umpteen presents in tow.
In the end, the car acquitted itself very well – but not perfectly…
For me, the most impressive thing was just how easily the car swallowed everything we threw at it. Admittedly, the three of us never taxed its seven-seat capability; but, with the third row of seats folded away under the floor, it left a huge boot for us to exploit – and we gladly did so.
The main section took our daughter's pram and high chair, along with all the presents, while the various cubbies dotted around the interior were soon filled with smaller items. It meant that things we knew we could well need during the drive – books, cuddly toys, wipes and so on – were all within easy reach.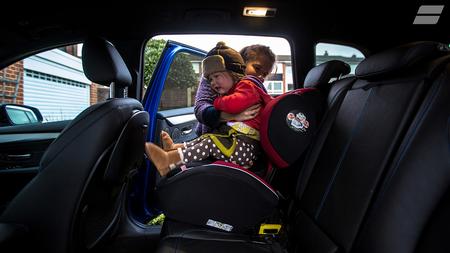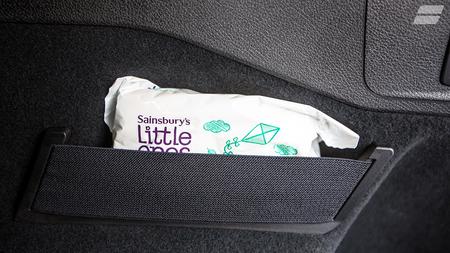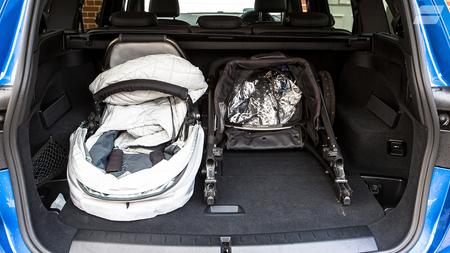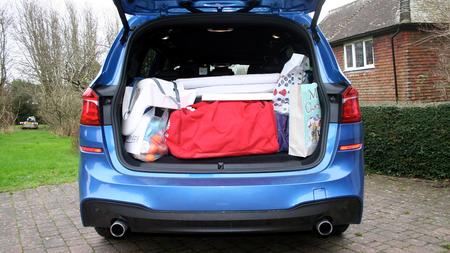 Loading our daughter also turned out to be pretty easy. The standard ISOFIX fittings that secured her seat on the middle row of seats gave much-needed peace of mind, while the wide-opening, square rear doors were a big help, too – especially when combined with seats that are set slightly higher than in a conventional hatchback or estate.

In some cars, manoeuvring our daughter into place can seem like the world's most fiendish game of 'Operation'. First you need to lift her up, then squeeze her past the door pillar, under the roof and back up again over the edge of her seat before finally dropping her down again into the seat itself.

In the BMW, though, I'm delighted to say that there were no alarm bells ringing – or kids screaming – when a cack-handed father made a crucial misjudgement. On the contrary, I soon mastered the necessary sequence of movements, and Lily seemed quite content to be put in her seat. In fact, it seemed to be something she positively looked forward to.

Another reason for that must be the view she got from her seat. Sitting up nice and high gave her plenty to look at out of the window, while being able to see mummy and daddy in the front seats also seemed to keep her calm – and quite a bit calmer than daddy, when faced with the traditional Christmas queues.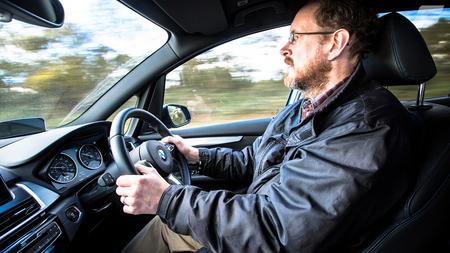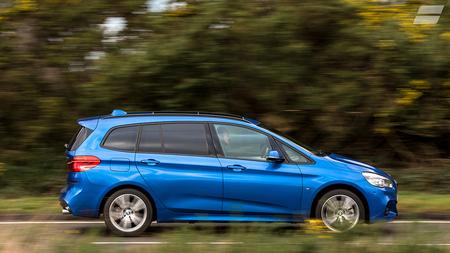 Our only real complaints about the car were issues that had already come to light in my first month with it: the ride and refinement.

Above all, the ride is rather too firm for a family car. I can live with it when driving along on my own, but it becomes harder to live with the family on board, especially when this firmness can actually wake a sleeping baby. Any parent will tell you that's not a good thing.

I was disappointed, too, with the amount of general tyre- and road noise that finds its way into the cabin; not least because my usual antidote – turning up the stereo – is not one I can employ unless I want Sleeping Beauty in the back to turn into Some Kind of Monster.

Overall, though, after the trip to Sussex and a fair bit of general Christmas-related running around, I remain impressed with the 2 Series as a family car. And, fortunately, so do my wife and daughter…

Key specs:
Model: BMW 220d xDrive M Sport Gran Tourer

Price as tested: £41,120

Engine/gearbox: 2.0-litre 4cyl turbodiesel, eight-speed automatic

Power: 187bhp

Torque: 295lb/ft

Top speed: 135mph

0-62mph: 7.8 seconds

Economy: 55.4mpg

CO2/BIK tax liability: 134g/km/24%

Boot space: 560 – 1,420 litres
Optional equipment
An exhaustive list of everything fitted to our long-termer, and the price of each item
Driver Comfort package (Park Distance Control, Cruise Control with brake function, Park Assist) £395
Technology Package (Comfort Access, Reversing Assist Camera, Adaptive LED headlights) £1,095
BMW Navigation Plus package (Online services, Real Time Traffic Information, Information Plus, Remote Services, Navigation Plus) £1,395
Electronic Damper Control £150
Sport automatic transmission £135
Electrically folding folding exterior mirrors £0
Bike rack preparation £160
Panoramic glass sunroof £945
Luggage compartment separating net £105
Sun protection glass £270
Folding, auto dimming exterior mirrors £420
Auto dimming rear-view mirror £0
Electric front seats with driver memory £650
Heated front seats £295
Brushed aluminium interior trim with Pearl chrome finisher £0
Head-up display £0
Harman Kardon Hi-Fi £600
Internet £95
Enhanced Bluetooth telephone £350
M Aerodynamic bodystyling £0
Exterior trim, High-gloss Shadowline £0
Headlining, Anthracite £0


Interested in buying a BMW 2 Series Gran Tourer?