Long Term Review
BMW 220d Gran Tourer long-term test review – fourth report
We try out BMW's first ever seven-seat MPV and see how it copes with the ultimate challenge: family life. This month we've been racking up some serious motorway miles.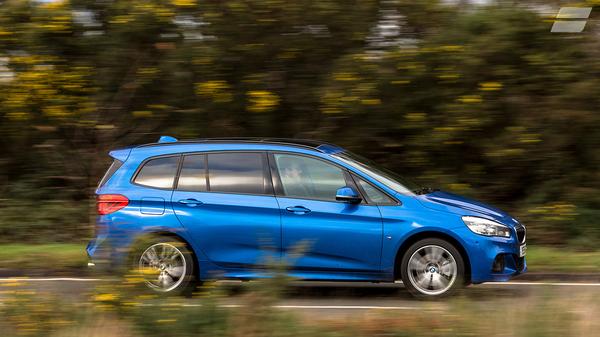 Fourth report - March 2016
Mileage - 6249
Costs - None
First report: December 2015
Second report: January 2016
Third report: February 2016
It's perhaps a rather long way into our test to be doing this, but I have a confession to make: I have never used the Gran Tourer as a seven-seater - although I know from previous experience that I could squeeze a couple of adults into the rear seats if I had to. So, you may well ask, why didn't I just go for the Gran's smaller sibling, the five-seat Active Tourer? Well, the answer is simple: boot space. Where the Active Tourer has – a perfectly respectable – 468 litres of space in the boot with all five seats in place, the Gran Tourer has almost 100 litres more. Drop all the rear seats into the floor, and the Gran's advantage expands to more than 300 litres. And, believe me, when you've got a two year-old daughter in tow, that's a very important distinction. Of course, it's not our daughter herself who takes up all that room, but all the stuff that she needs; and, of course, the things we have to buy put all that stuff in. Last month, for instance, we decided that we would have to house her growing library of books in something purpose-built, so we invested in a bookcase; and, to stem the tide of toys that is engulfing our living room floor, we also raided the piggy bank for a five-foot wide, three-drawer storage unit.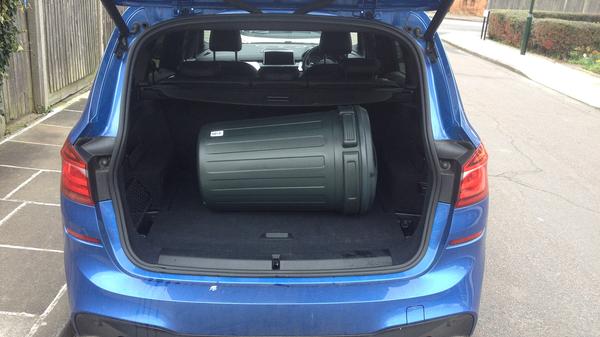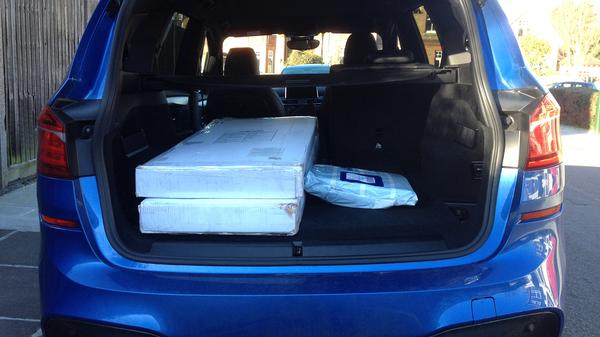 Naturally, the items all came flat-packed, so my first challenge was to get them home – and it was a challenge the 2 Series met without even pausing for breath. It's simplicity itself to drop any one of the rear seats into the floor, and thanks to the low load lip, square boot opening and flat floor, it couldn't have been easier to slide the big packages in and out of the car.
Admittedly, it's not quite as easy to put all the seats back upright again – there's a two-stage process to lift the middle row of seats upright and then set the backrest to the correct angle – but it's easy enough. When we're talking about ease of use, though, what most impresses me is just how much space there is when the car is in five-seat mode – which is how it spends most of its time, with the rearmost seats gathering dust in the floor. A couple of weeks after I'd sworn my way through assembling our new furniture, we needed a new bin – primarily to take the mound of polystyrene packaging I had created in the assembly process – and I was able to fit the bin in the boot without having to any more than open the tailgate. On top of the abilities that we've already discovered in our time with the car, it all adds up to a very decent package of practicality; and, given how easy it is to swap between all the various permutations, it certainly enhances the Gran Tourer's claims to be a genuinely multi-purpose vehicle.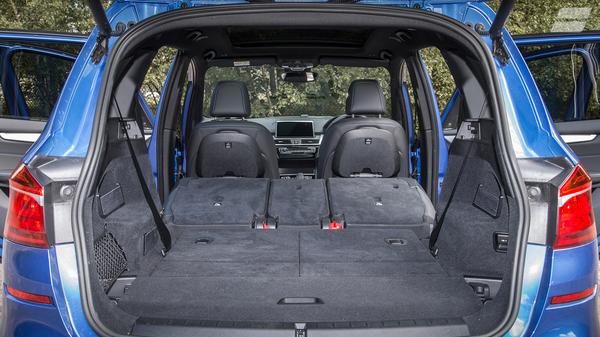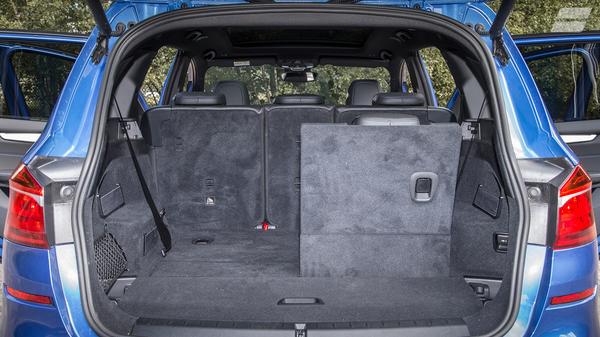 Key specs:
Model: BMW 220d xDrive M Sport Gran Tourer
Price as tested: £41,120
Engine/gearbox: 2.0-litre 4cyl turbodiesel, eight-speed automatic
Power: 187bhp
Torque: 295lb/ft
Top speed: 135mph
0-62mph: 7.8 seconds
Economy: 55.4mpg
CO2/BIK tax liability: 134g/km/24%
Boot space: 560 – 1,420 litres
Optional equipment:
An exhaustive list of everything fitted to our long-termer, and the price of each item
Driver Comfort package (Park Distance Control, Cruise Control with brake function, Park Assist) £395
Technology Package (Comfort Access, Reversing Assist Camera, Adaptive LED headlights) £1,095 BMW Navigation Plus package (Online services, Real Time Traffic Information, Information Plus, Remote Services, Navigation Plus) £1,395 Electronic Damper Control £150 Sport automatic transmission £135 Electrically folding folding exterior mirrors £0 Bike rack preparation £160 Panoramic glass sunroof £945 Luggage compartment separating net £105 Sun protection glass £270 Folding, auto dimming exterior mirrors £420 Auto dimming rear-view mirror £0 Electric front seats with driver memory £650 Heated front seats £295 Brushed aluminium interior trim with Pearl chrome finisher £0 Head-up display £0 Harman Kardon Hi-Fi £600 Internet £95 Enhanced Bluetooth telephone £350 M Aerodynamic bodystyling £0 Exterior trim, High-gloss Shadowline £0 Headlining, Anthracite £0