Long-term Review BMW 2 Series Gran Tourer long-term test review – first report
We try out BMW's first ever seven-seat MPV and see how it copes with the ultimate challenge: family life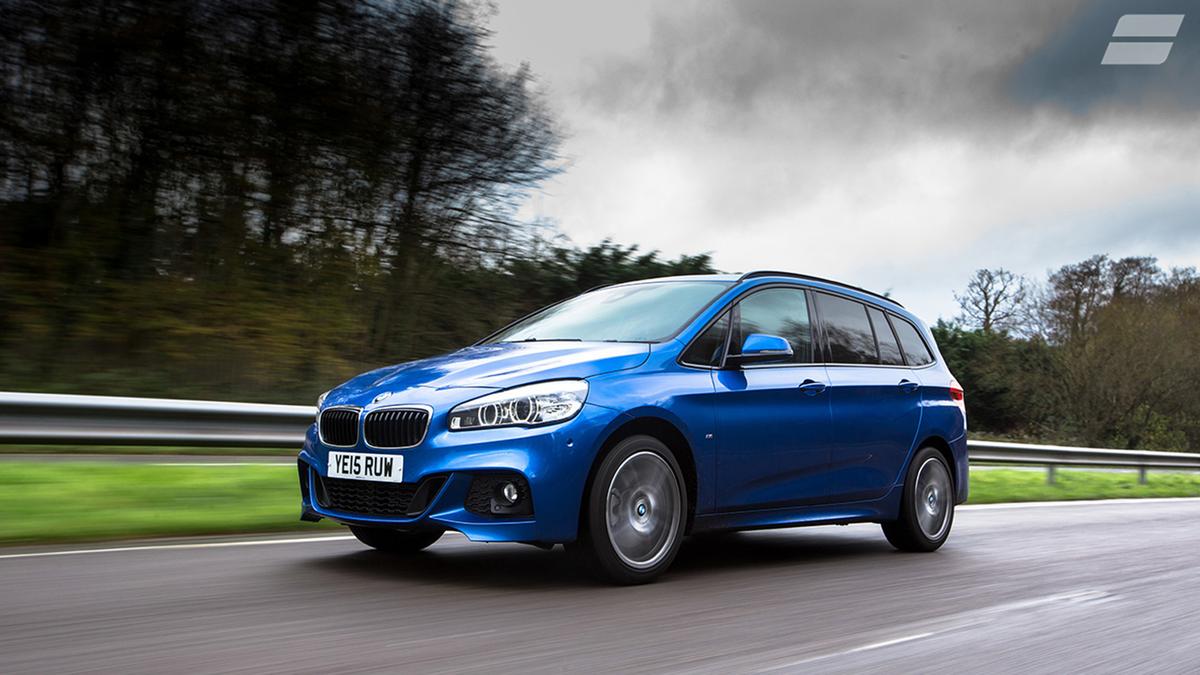 View gallery
First report - December 2015
Mileage - 3937

Costs - None

Things have changed an awful lot in my lifetime. When I was born, the Beatles were still making records, mobile phones didn't exist, and no English football club had ever won the European Cup.

Yet, even I'm gobsmacked when things have changed so much that BMW – renowned throughout my life as a maker of high-class saloons, estates and the occasional glamorous coupe or convertible – has started making MPVs. What's more, in a move that will doubtless be giving die-hard BMW-ophiles sleepless nights, these MPVs aren't even rear-wheel drive.

So, for me to consider a BMW as my next family car was certainly a shock, and perhaps the only thing more shocking was that I had a family to consider in the first place. Happily, however, that's the position I find myself in, and the reason I am embarking on a test of BMW's new 2 Series Gran Tourer.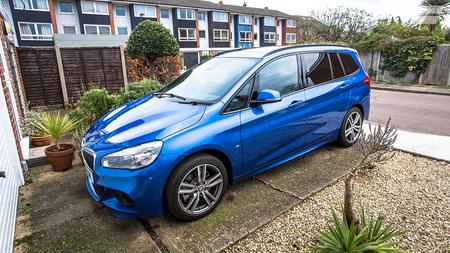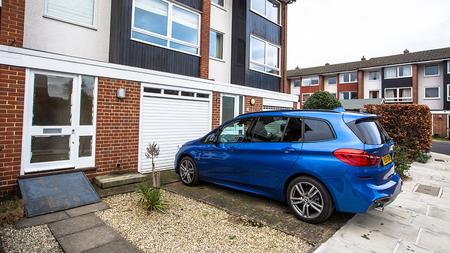 I'm keen to find out if the company can make a decent seven-seat MPV the first time it tries. More than that, when it's such a strange car for the company to make, can it still be a 'real' BMW, with the quality and fine drive that's expected of any car with that famous badge?

To find out, I'm spending six months in a 220d Gran Tourer M Sport, a model I chose for several reasons. The 2.0-litre engine needs precious little introduction or explanation, as it should provide a welcome blend of performance and economy. Meanwhile, I went for M Sport trim, as I'm one of those fathers who would prefer it if their family car didn't really look like a family car.

To that basic spec I've also added a few choice options, such as Navigation Plus, Driver Comfort and Technology packages. The electronic dampers I also added should ensure the car drives very well, while the panoramic sunroof will brighten up the interior, and the Harman Kardon stereo should ensure no journey is too quiet.

It's perhaps harder to explain my choice of four-wheel drive, but given that the car arrived on the same day as Storm Barney, I immediately came to appreciate the extra traction and sure-footed feeling that the car gave in even those extreme conditions.

And, talking of extreme conditions, thanks to the demands of myself, my wife and our daughter, this 2 Series is now embarking on as tough a challenge as it's ever likely to face: everyday family life in suburban South West London.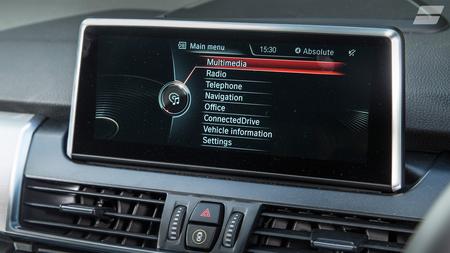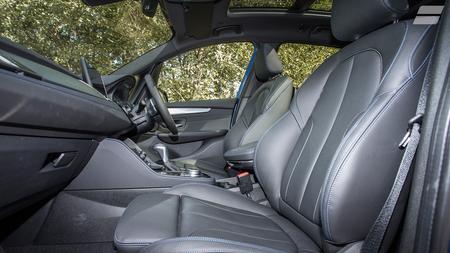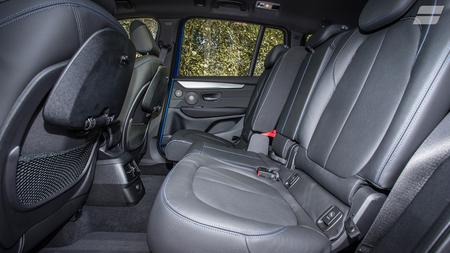 To be deemed a success, the 2 Series will need to be a real Jack of all trades: equally able to cope with my regular commute, trips to the shops with the family in tow, and journeys further afield to friends and family around the country.

Fortunately, first impressions are good: I'm enjoying driving the car more than I might have expected of a seven-seat MPV. The car has done the best part of 800 miles in its first month, which includes a couple of long-ish journeys – to the launch of the new DS 4 in Berkshire and to Sussex to visit my family – and I love the solid, reassuring way it sits on the road. Admittedly, the refinement could be better, but I very soon found the perfect antidote: my (rather loud) taste in music blasting out of the stereo.

The ride is a little on the firm side, but I'm learning to live with that, and it's a small price to pay for the excellent body control that I get as a result.

Ironically, the one aspect of the car's talents I haven't really put to the test yet is its ability as a family car. Still, with Christmas coming – and the prospect of several trips to friends and family – the next month should reveal pretty much everything I need to know about that…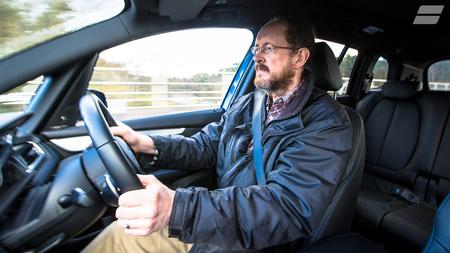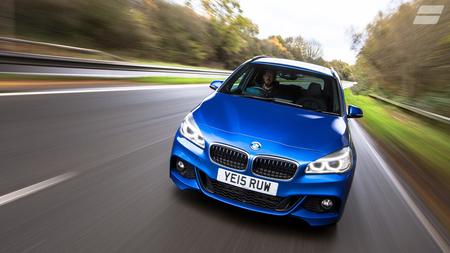 Key specs:
Model: BMW 220d xDrive M Sport Gran Tourer

Price as tested: £41,120

Engine/gearbox: 2.0-litre 4cyl turbodiesel/eight-speed automatic

Power: 187bhp

Torque: 295lb/ft

Top speed: 135mph

0-62mph: 7.8 seconds

Economy: 55.4mpg (official combined)

CO2/BIK tax liability: 134g/km/24%

Boot space: 560 – 1,420 litres
Optional equipment
An exhaustive list of everything fitted to our long-termer, and a breakdown of the price:
Driver Comfort package (Park Distance Control, Cruise Control with brake function, Park Assist) £395
Technology Package (Comfort Access, Reversing Assist Camera, Adaptive LED headlights) £1,095
BMW Navigation Plus package (Online services, Real Time Traffic Information, Information Plus, Remote Services, Navigation Plus) £1,395
Electronic Damper Control £150
Sport automatic transmission £135
Electrically folding folding exterior mirrors £0
Bike rack preparation £160
Panoramic glass sunroof £945
Luggage compartment separating net £105
Sun protection glass £270
Folding, auto dimming exterior mirrors £420
Auto dimming rear-view mirror £0
Electric front seats with driver memory £650
Heated front seats £295
Brushed aluminium interior trim with Pearl chrome finisher £0
Head-up display £0
Harman Kardon Hi-Fi £600
Internet £95
Enhanced Bluetooth telephone £350
M Aerodynamic bodystyling £0
Exterior trim, High-gloss Shadowline £0
Headlining, Anthracite £0

Interested in buying a BMW 2 Series Gran Tourer?